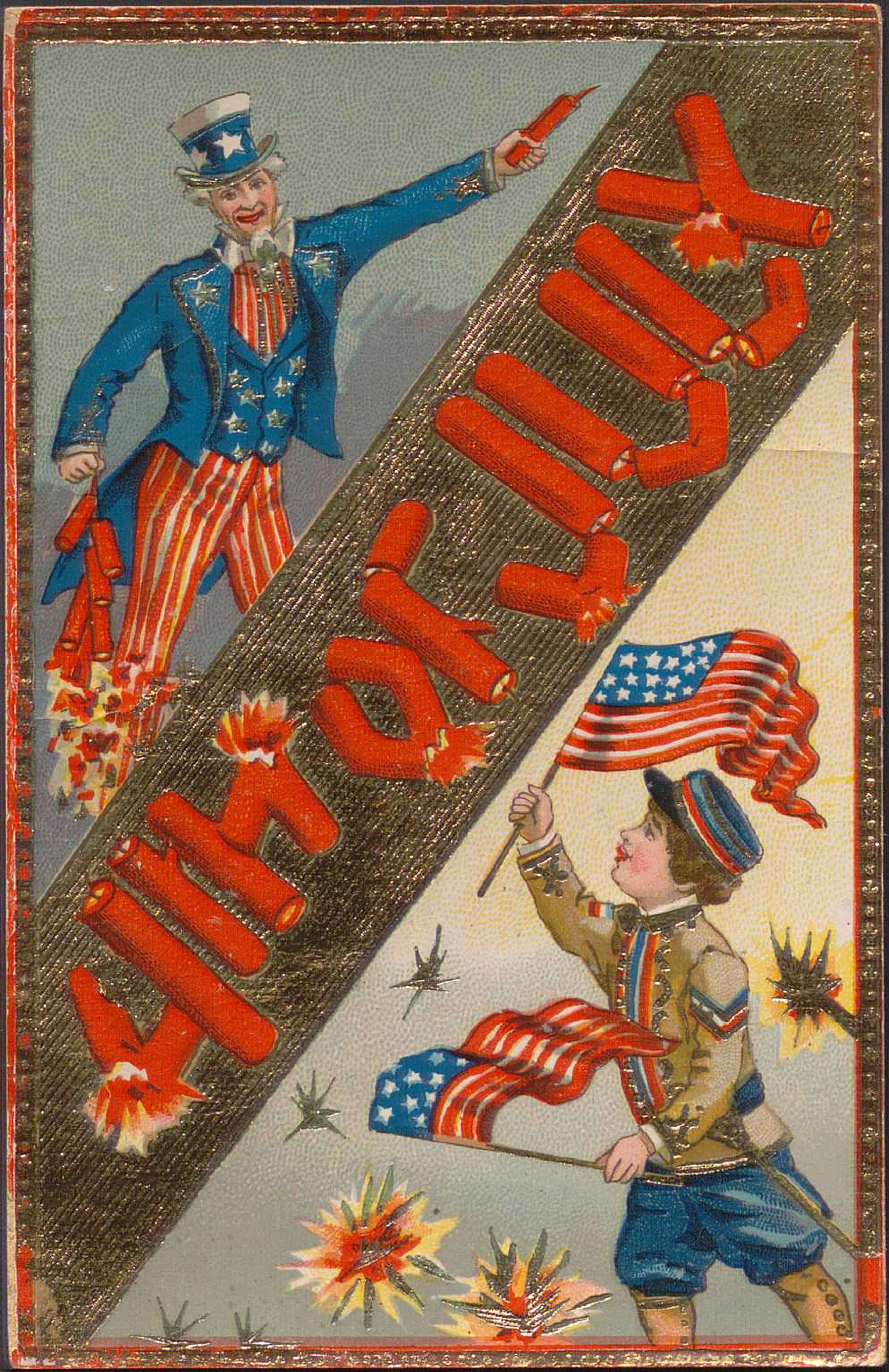 We're starting off a three-day weekend for Hagley Library staff with a bang. This undated 4th of July postcard is part of the Hagley Library's Waldron collection of Christmas and holiday postcards (Acc. 200.223).
This collection contains over 550 holiday cards, most dating from the 1900s to the 1950s. This collection was donated to the Hagley in 1973 by Maxine Maxson Waldron (1898-1982), an artist and educator. After her marriage to William R. Waldron, an employee at Du Pont's Chambers Works, she pursued her interests in art, fashion, and interior decoration through her activities as a collector.
You can view digitized images from this collection by visiting its page in our Digital Archive.