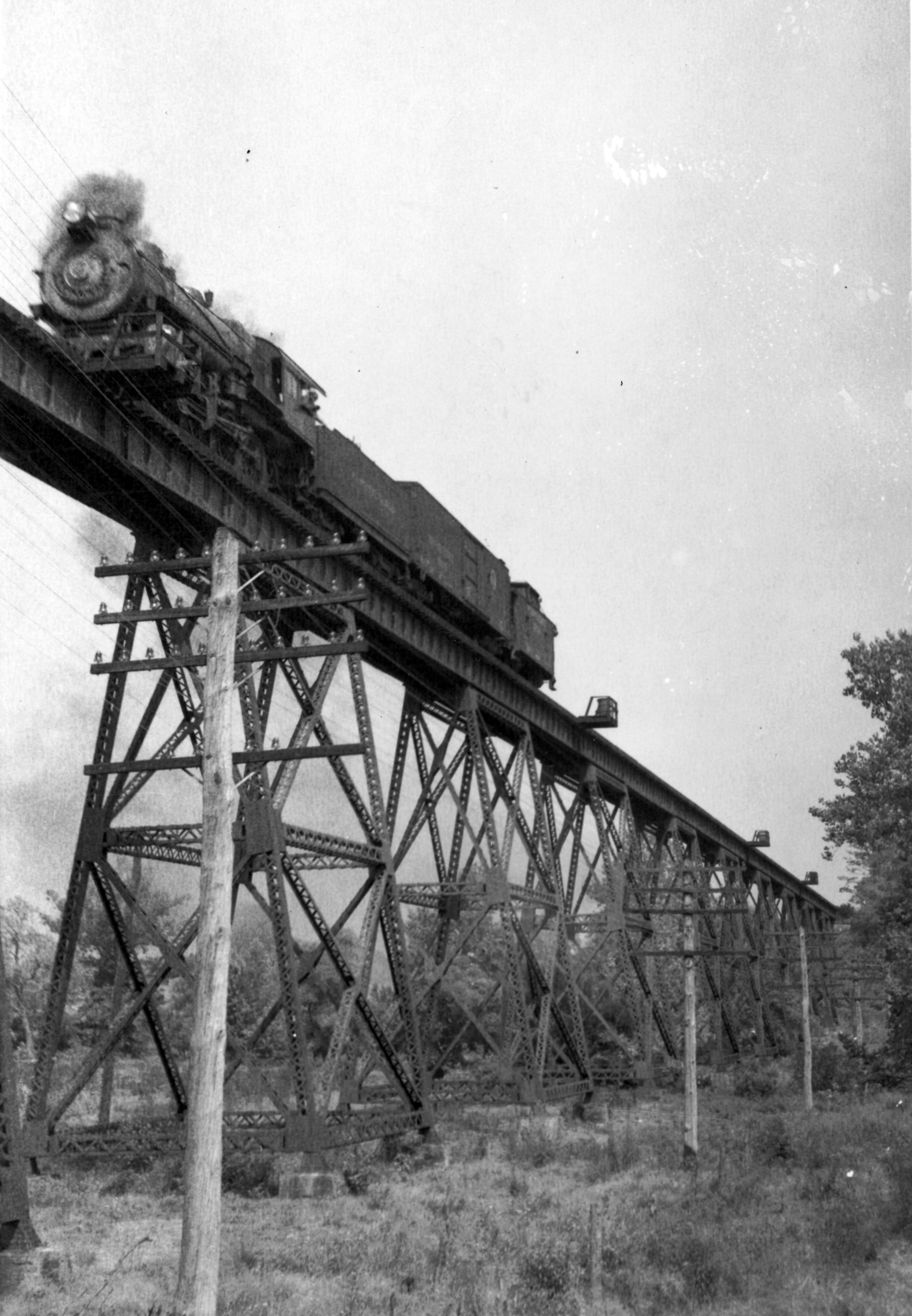 We're starting the week off on the right track today with this photograph of steam-powered Pennsylvania Railroad locomotive traveling over the Elkview Viaduct near Oxford, Pennsylvania.
This image was captured on this date, June 12, in 1941 by David Harrison Cope (1913-2001). The bridge, built in 1897, was part of the railroad's Octoraro Branch, which connected west Philadelphia to Octoraro Junction, Maryland.
This item is part of Hagley Library's collection of David H. Cope photographs (Accession 2001.242). Cope held a lifelong interest in railroads and began a collection at a young age that grew with time to encompass photographs, negatives, and 35 mm slides dating from 1890 to the 1960s, mostly of locomotives and trains from southeastern Pennsylvania. His own photography of railroads began in the 1930s.
The collection primarily consists of black and white photographs and negatives of steam locomotives from a variety of railroads, but it includes some other images as well; mostly rolling stock, station photos, street railroads, and other related railroad items. Cope also photographed and collected 35 mm color slides of his subjects, dating predominantly from the 1970s.
This collection has not been digitized in its entirety, but a selection of materials can be viewed online in our Digital Archive. To see them now, just click here!