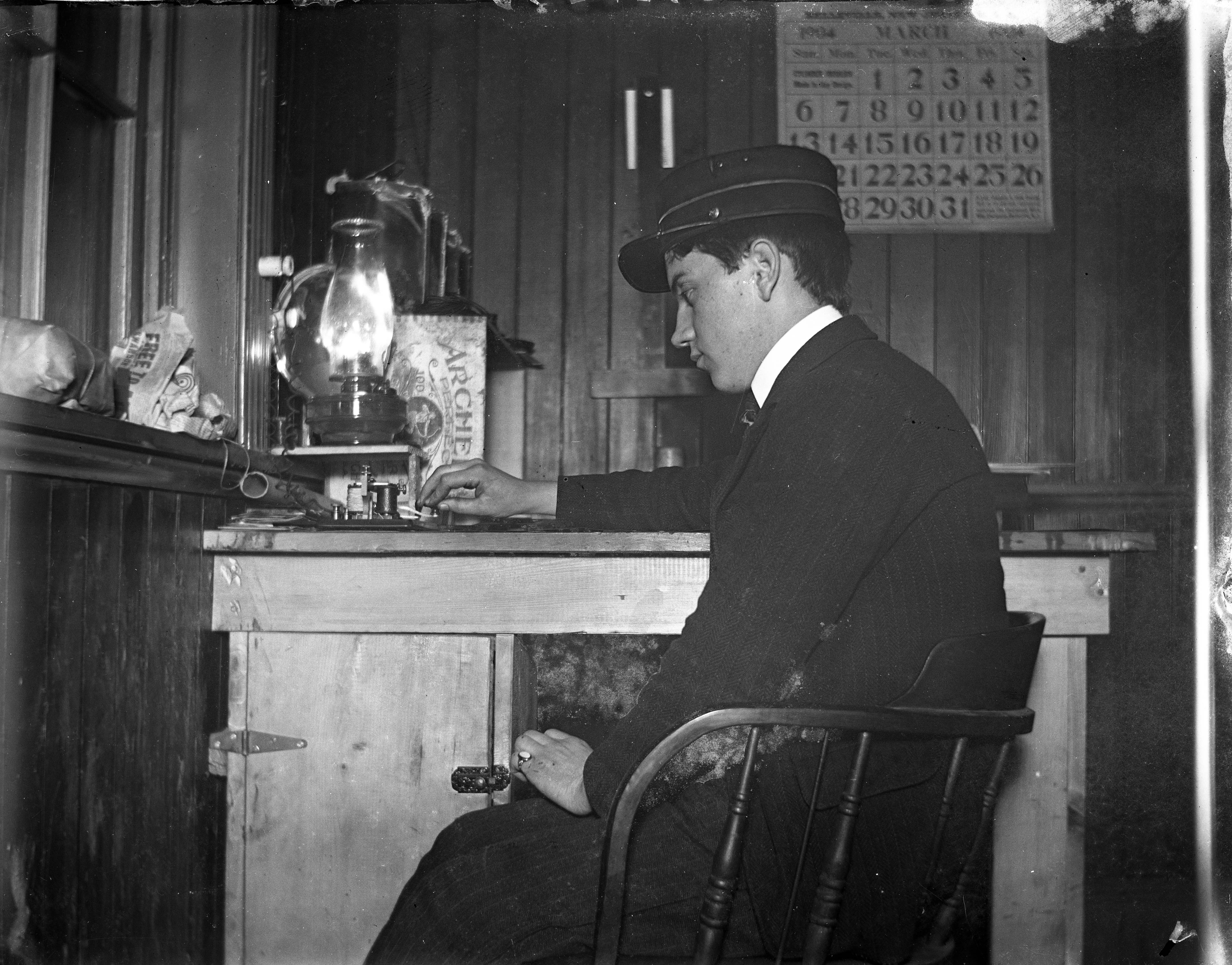 We're wishing a .... .- .--. .--. -.-- / -... .. .-. - .... -.. .- -.--  today to Samuel Finley Breese Morse. The American portrait painter who became an inventor in 1830s with his contributions to the development of the single-wire telegraph system, Morse code, and the commercial adoption of telegraphy was born on this date, April 27, in 1791.
This March 1904 glass negative image of a telegraph operator, possibly working out of Yorklyn Station in Delaware, is from Hagley Library's collection of Thomas C. Marshall photographs (Accession 1990.270). The Marshall family's patriarch, Israel W. Marshall (1850-1911), founded the Marshall Brothers Paper Mill in Yorklyn in 1890. The wealth generated by this family business allowed his son, Thomas Clarence Marshall (1885-1969), to become a man of many hobbies, including photography.
This Thomas C. Marshall photographs collection has not been digitized in its entirely, but includes more than 1,000 of the approximately 1,100 images from the collection. These images largely feature Marshall family members, friends, and employees. The digital collection also includes images of T. Clarence Marshall's prominent collection of Stanley Steamer automobiles; the Marshall Brothers Paper Mill; the family home, Auburn Heights; family trapshoots; and buildings and landscapes near Yorklyn, Delaware and neighboring Chester County, Pennsylvania. To view it online now, click here.