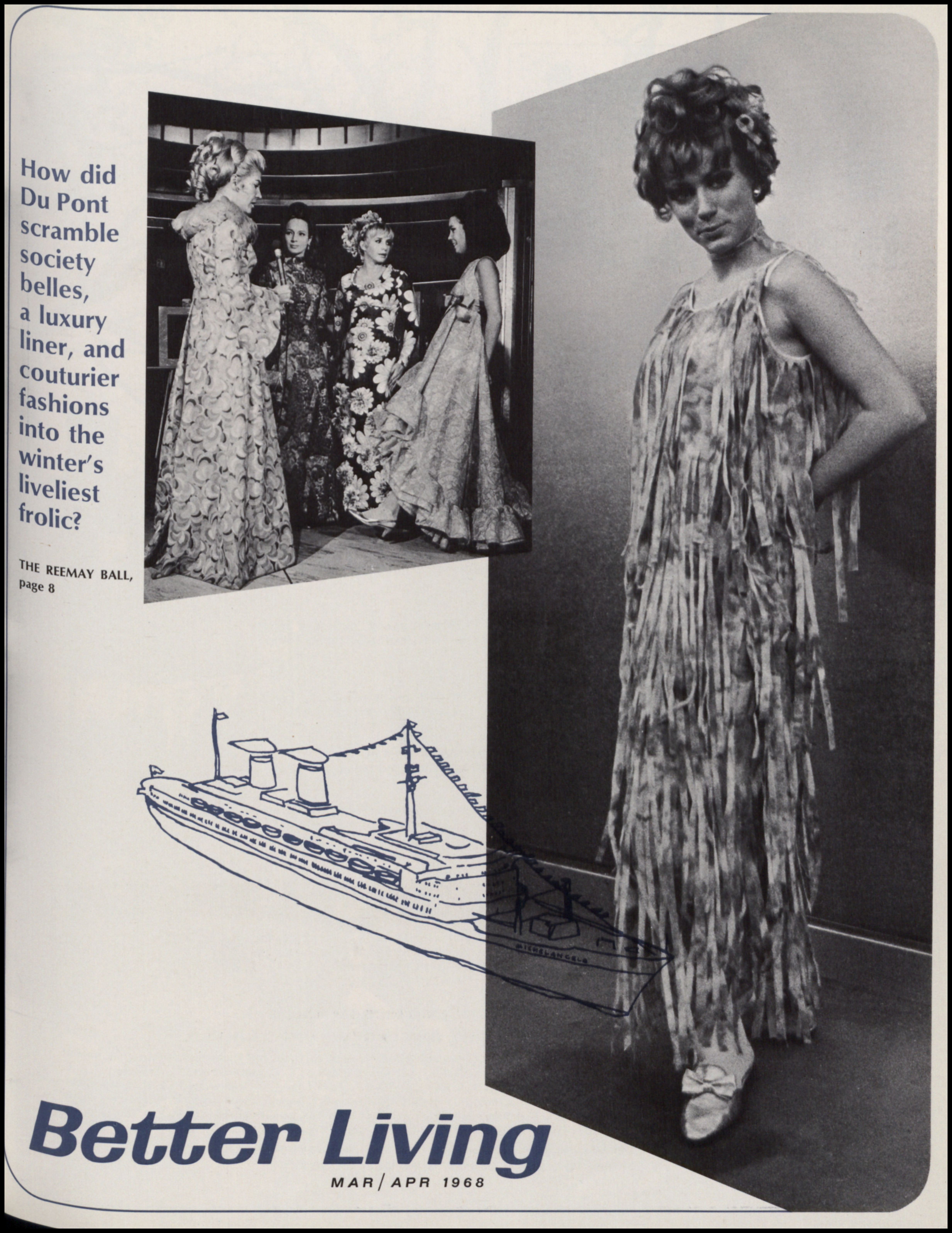 What better way to welcome the month of March than with society belles, a luxury liner, and couturier fashions?
This March 1968 cover of Better Living promised readers coverage of the the "Reemay Ball" aboard the S.S. Michelangelo, in which "three high-spirited society belles, shown during an interview for a CBS-news report, served as hostesses". This "most unusual charity ball of New York's winter season" for New York's Police Athletic League featured fashions and decor made out of DuPont's Reemay spunbonded polyester more typically used for apparel interlining and industrial purposes.
Better Living was a DuPont employee magazine created and published by the company's public relations department. The magazine featured the company's popular advertising slogan "Better Things for Better Living...Through Chemistry."
In keeping with this branding, its issues featured photojournalistic essays celebrating DuPont products' contribution to improving American standards of living, features depicting DuPont employees at work and at leisure, updates on DuPont activities at home and abroad, and articles extolling free market values and the role of citizen consumers in postwar America. To view the full run of the publication, call number f HD9651.9.D94 A14 in Hagley Library's published collections, dating from 1946 to 1972, click here to visit its page in our Digital Archive.