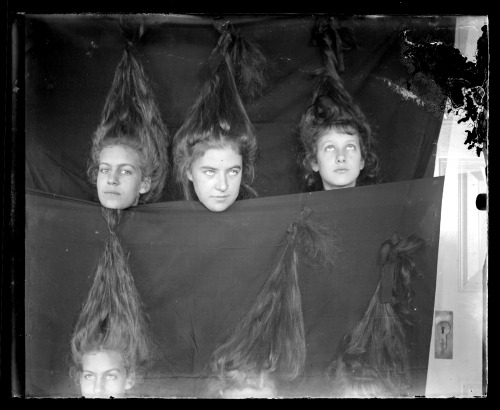 Whatever your Halloween looks like this wild year, we hope it is a safe and healthy one. Don't go losing your head.
The women seen here, presumably playing at the more unfortunate characters in Anatole France's 1697 short story "The Seven Wives of Bluebeard", were photographed around the year 1887. They were likely friends or family of Lammot du Pont (1831-1884), and were photographed at either his family vacation home in Cape May, New Jersey, or another home nearby.
This image is from the Hagley Library's P.S. du Pont photographs (Longwood) collection (Accession 1969.002). To view this item and others from this collection in our Digital Archive, click here.