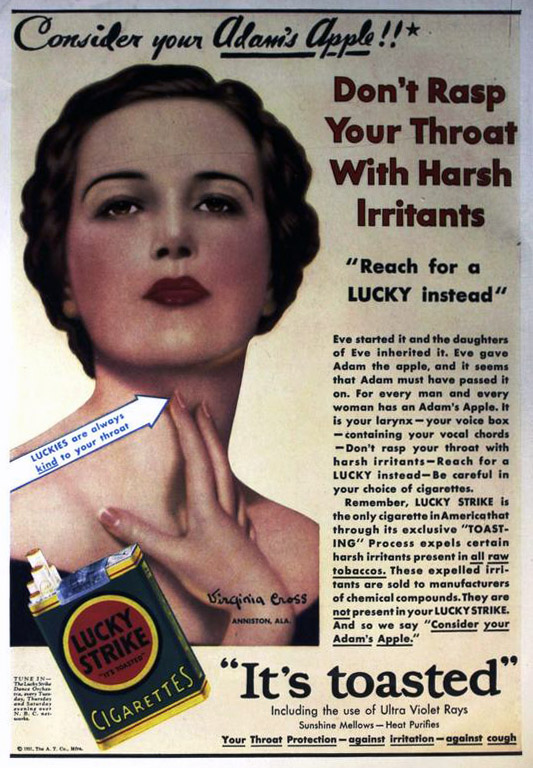 While I have been considering my Adam's Apple lately, I'm not so sure this advice holds up.
This advertisement for Lucky Strike cigarettes is from the October 1931 issue of Nation's Business, a monthly magazine published between 1912 and 1999 by  the Chamber of Commerce of the United States. The Chamber, a private lobbying group representing American business interests, used the publication to communicate its messaging to its subcriber base in the business community and solidify support around key positions on government policies regarding business and economic life.
Nation's Business is call number f HF1.N38 in the Hagley Library's Published Collections Department; our holdings cover all the years of its publication, with most volumes included in their entirety. All of the issues in our collection from 1915 on have been digitized - you can view them online now by clicking here.