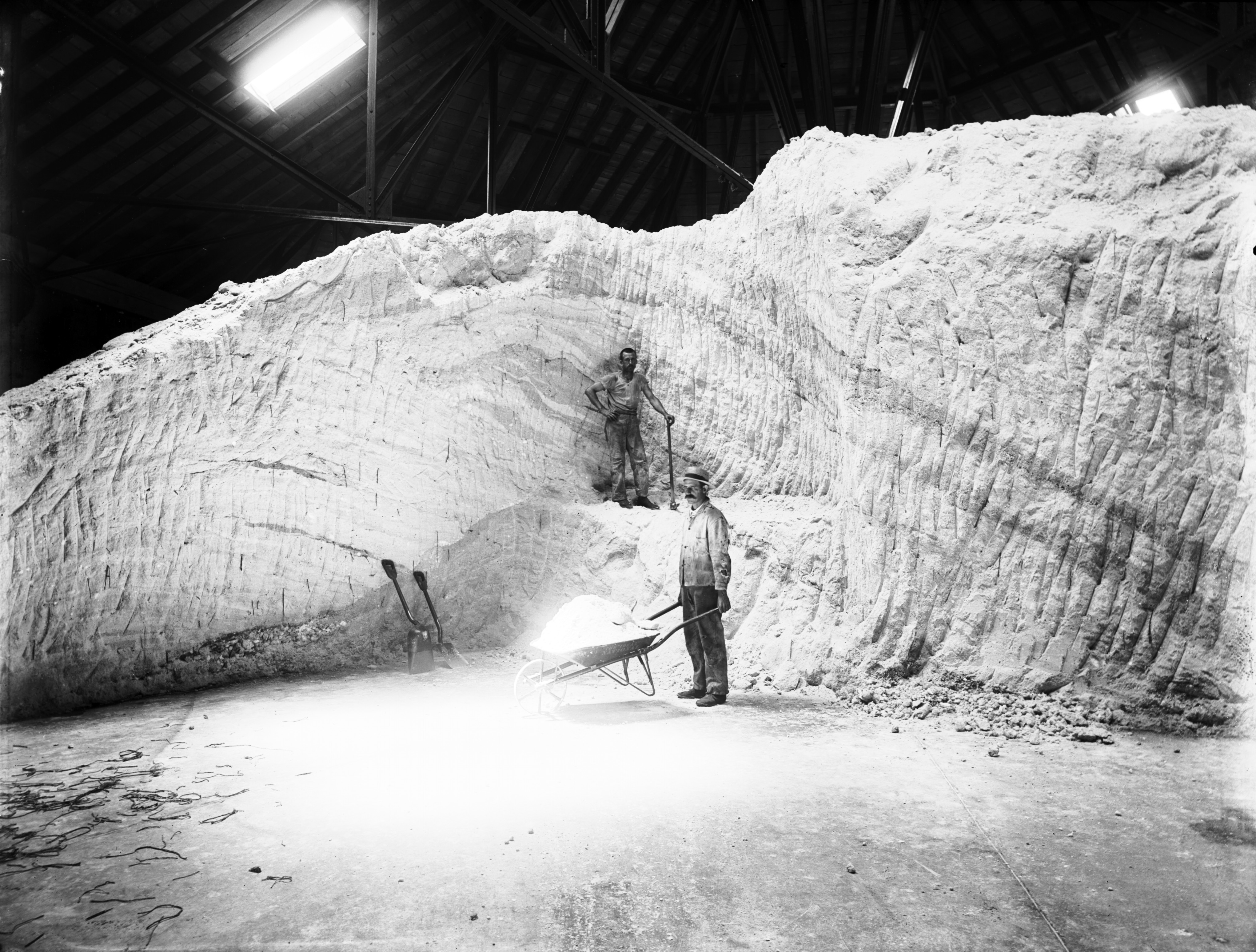 This #WorkerWednesday trip takes us to the interior of the soda house at Carney's Point Works in Carney's Point, New Jersey. The building was used for storing and refining sodium nitrate, a key ingredient in black powder explosives.
The Carney's Point plant produced smokeless powder for the E.I. du Pont de Nemours & Company, who built the facility across the Delaware River from Wilmington, Delaware in 1890. It began producing guncotton and the first American-made smokless powder in 1892.
While explosives production at the plant boomed during the Spanish-American War and World War I, postwar production at the site began shifting to speciality chemical manufacturing, first initiated by DuPont's Organic Chemicals Division, which established a Dye Works on the site in 1916. The site, renamed the Chambers Works in 1944, would continue operating into the early 1990s, but discontinued manufacturing explosives in the late 1970s.
This glass negative, likely created between 1890 and 1910, may have been taken by Francis Gurney du Pont, superintendent of the Carney's Point plant and a photography hobbyist. It is part of Hagley Library's Edmond Rhett du Pont photograph collection (Accession 1972.238). To view other material from this collection online now in our Digital Archive, click here.