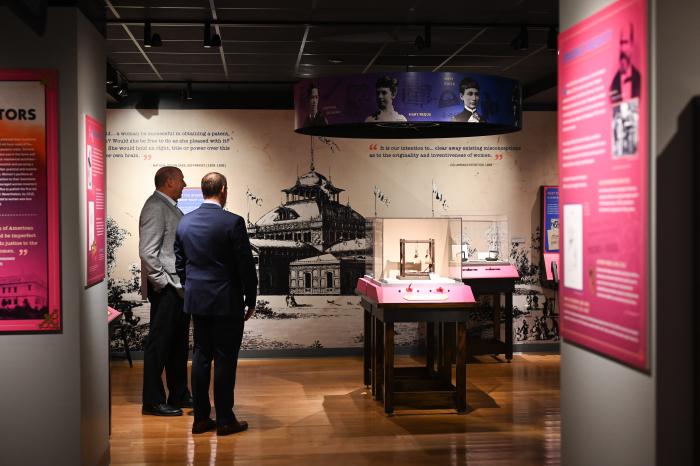 Hagley After Hours: Behind the Scenes Tours of Nation of Inventors with Hagley Curators
NEXT DATE: | 5:30 p.m. |
category:
Adult Programs, Member Events |
location:
Visitor Center
WINE down from your work week with a one-hour tour with Hagley curators!
Hagley invites its members and guests to join Hagley curators Caroline Western-Osienski and Chris Cascio for a behind-the-scenes exploration of what it takes to transform objects and space into this exciting learning environment.
Nation of Inventors opened in October 2022. To transform our Visitor Center into this new exhibition of invention, innovation, and the history of our nation's patent system took a talented team to reimagine this space.
Wine and light refreshments will be served. Space is limited and we encourage early reservations.  
Hagley After Hours ticket price is $5 for members and $15 for nonmembers. One-hour tour and discussion included.

Related Events