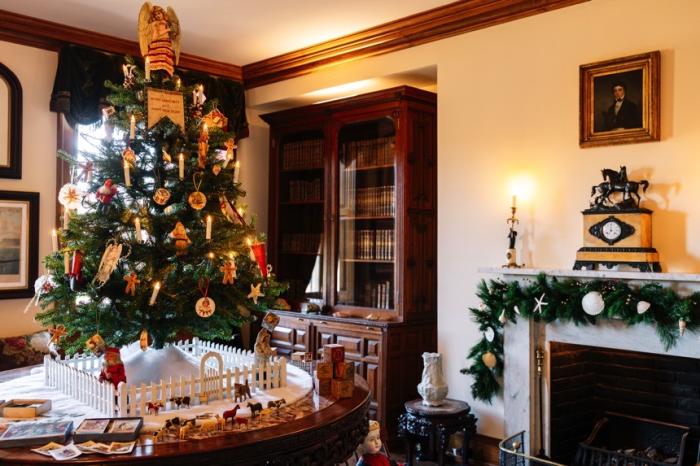 Holidays at Hagley - November 24 through January 1
NEXT DATE: November 24, 2023 | 10 a.m. to 4 p.m. | Friday
category:
Family Programs |
"Holidays at Hagley: Treasures and Traditions"
Holidays at Hagley returns with the theme, "Treasures and Traditions," and will feature Holiday Home and Garden Tours, the sixth-annual Gingerbread House Competition, Santa Days, Holiday Nights Tours, and more. 
November 24, 2023, through January 1, 2024
CLOSURES: Hagley closes at 2 p.m. on Christmas Eve and is closed on Christmas Day.
•••

Du Pont Family Home Exhibition, Treasures and Traditions
Tour Eleutherian Mills and encounter the holiday decorations and traditions of multiple generations of the du Pont family. This year, we're celebrating the little things in life that bring us joy in the holiday season. Whether literal small items such as pocket watches and poetry books, or festive traditions shared with your circle of family and friends, Eleutherian Mills will inspire visitors to pay close attention to their own favorite little things this holiday season. Tours held daily, 10 a.m. to 4 p.m. (last house tour starts at 3 p.m.)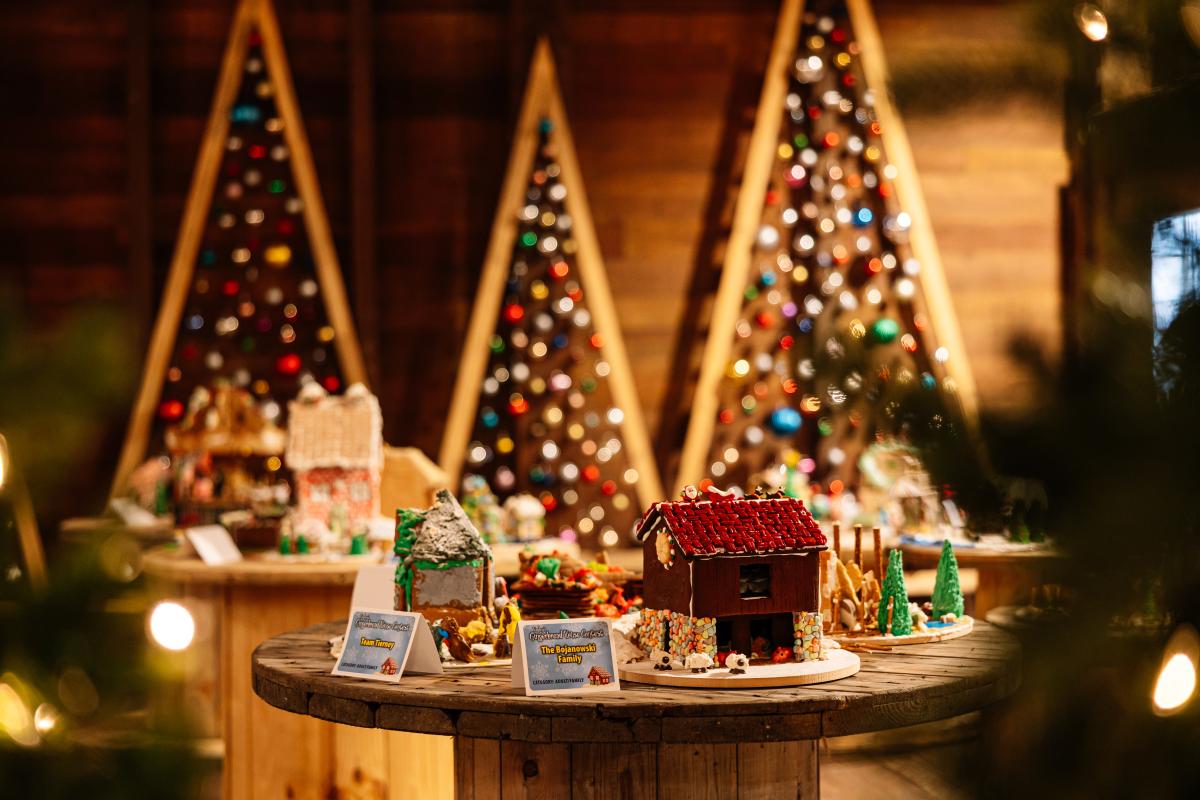 Gingerbread House Contest
Stop by and see the festive entries in Hagley's annual Gingerbread House Competition celebrating "Treasures and Traditions."
Entries created by local individuals and families will be on display throughout the holiday season in the Hagley Barn. Be sure to dress warmly for Holidays at Hagley so you can stroll the grounds and visit the Gingerbread House competition in the barn.
•
•••

Santa Day at Hagley
Santa stops by Hagley for a visit! Visitors are invited to include Santa in their festive holiday photo.
•
•••

Holiday Nights at Hagley
Enjoy a rare opportunity to see Eleutherian Mills, the first du Pont family home built in America, dressed for the holidays and illuminated with softly glowing lights. Take a Holiday Nights Tour of Eleutherian Mills and see the du Pont Family Home in a whole new light.
•
Related Events