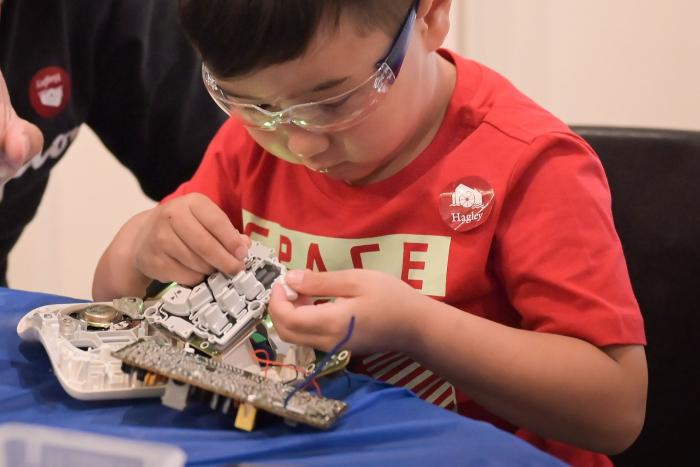 National Inventors' Day
NEXT DATE: | 10 a.m. to 4 p.m. |
category:
Family Programs, Member Events |
location:
Visitor Center
Come learn about the patent process and examples of early American ingenuity in our Nation of Inventors exhibit. In the "Tinker and Create" area, you can take apart electronics, use everyday household "junk" to create your own patent model, and submit your patent application at Hagley's Patent Office. 
National Inventors' Day celebrates the genius behind design.  On January 13, 1983, President Ronald Reagan declared February 11 as National Inventors' Day.  This date was chosen in honor of the birthday of Thomas Alva Edison.  Some of Edison's inventions include the incandescent electric lamp, the phonograph, and the motion picture projector. He earned more than 1,000 patents during his lifetime. 
In President Reagan's Proclamation 5103, he stated that "inventors are the keystone of the technological progress that is so vital to the economic, environmental, and social well-being of this country." What better venue than Hagley's Nation of Inventors to celebrate invention and satisfy your creative needs on this special day.
Special Ticket Pricing
Tickets will be available at the door and include access to National Inventors' Day programming, the Nation of Inventors exhibition, the Hagley Powder Yard, Workers' Hill, the Historic Home and Garden Tour.
$10—Adults, Seniors, Students, Children 6-14
FREE—Children under 6, Hagley Members, and Active Military
Related Events