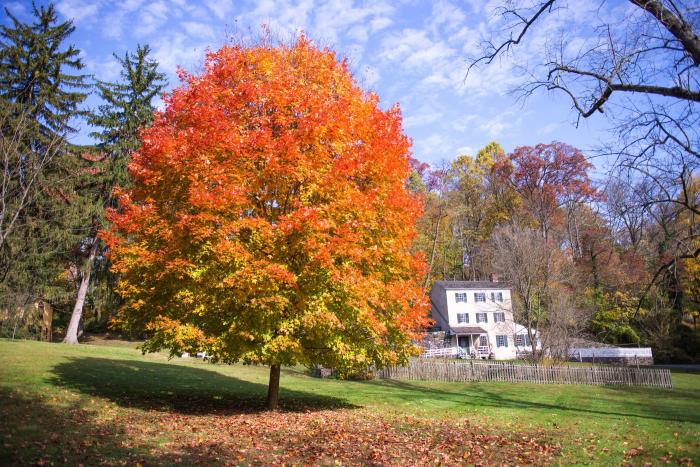 Thanksgiving Weekend Family Programming
NEXT DATE: | 10 a.m. to 4 p.m. |
category:
Family Programs |
location:
Visitor Center
Bring your family and friends to enjoy the holidays at Hagley.
Head up to Workers' Hill where you can sample individually wrapped cookies outside the Gibbons House and peek into a nineteenth century kitchen where cookies would have been baked in a woodstove.
Stop by the Millwright Shop to see Executive Pastry Chef Michele Mitchell's feature house in our third-annual Gingerbread House Contest with a "Hometown Heroes" theme as a preview to the contest beginning December 1.
Included in admission and free for Hagley members. Use Hagley's main entrance off Route 141 in Wilmington, Delaware. 
Related Events