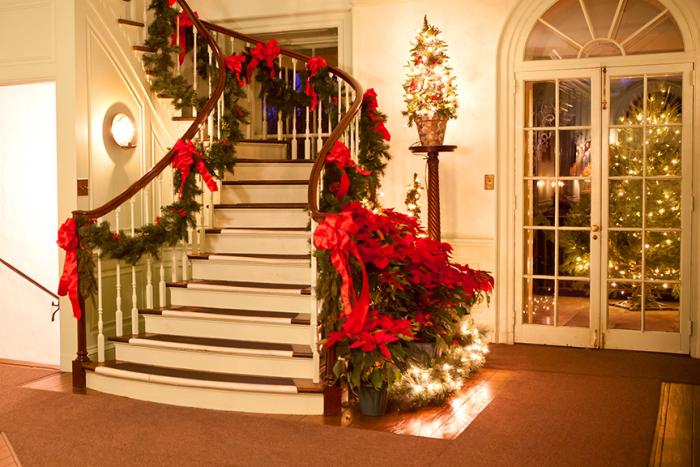 Holiday Nights at Hagley
NEXT DATE: December 12, 2023 | 4 to 7 p.m. | Tuesday
category:
Family Programs |
location:
Visitor Center
Enjoy a rare opportunity to see Eleutherian Mills, the first du Pont family home built in America, dressed for the holidays and illuminated with softly glowing lights.
This year the holiday theme is "Treasures and Traditions." Tour Eleutherian Mills and encounter the holiday decorations and traditions of multiple generations of the du Pont family. This year, we're celebrating the little things in life that bring us joy in the holiday season. Whether literal small items such as pocket watches and poetry books, or festive traditions shared with your circle of family and friends, Eleutherian Mills will inspire visitors to pay close attention to their own favorite little things this holiday season. 
During your visit, you may also view the wonderful entries in Hagley's Gingerbread House Contest in the Hagley Barn. 
Use Hagley's Main Entrance off Route 141 in Wilmington, Delaware.
3 other occurrences.
December 14, 2023
December 19, 2023
December 21, 2023
Related Events