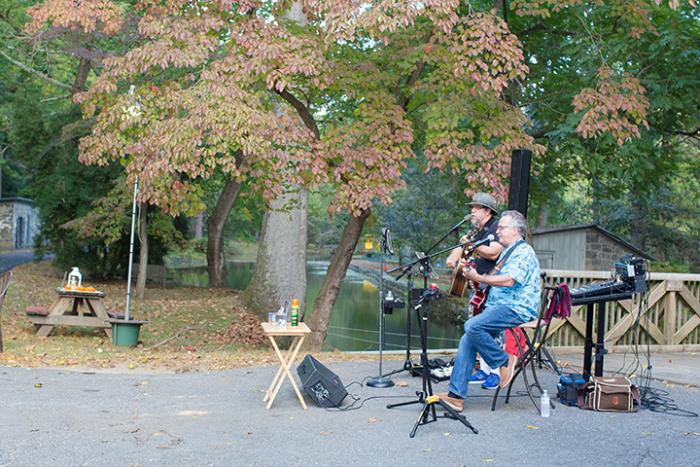 Writers in the Round
NEXT DATE: | 5:30 p.m. |
category:
Adult Programs, Family Programs |
location:
Library, Soda House
Click here to purchase tickets
A bit of Nashville is coming to Delaware with a concert by singer-songwriters. This concert presents four local songwriters who will showcase their original music and engage with the audience on the creative process of songwriting. This show is produced by The Acoustic Jam, a music showcase provider, and is modeled after Nashville, Tennessee's, Bluebird Café, which has earned global acclaim for its devotion to songwriters and the craft of songwriting.
The songwriters will prepare six original, performance-ready pieces in an intimate setting. They will join their fellow writers and perform their pieces acoustically on a rotating basis. There will be conversation between the writers regarding how the song came about, including anecdotes from the process.
The performers are John Bunts, Paul Donovan, Aaron Nathans and Lauren Kuhne. The doors to the Soda House auditorium will open at 5:30 p.m. with light refreshments and beer and wine. Each guest will receive one complimentary drink ticket with admissions, and additional drink tickets can be purchased at the event. There will be an intermission during which drinks and light refreshments will continue.
Related Events