Wednesday, January 19, 2022
This year marks our third year of working to preserve our Cinécraft Productions sponsored film collection. Founded in 1939, Cinécraft specializes in commercial productions for business, industry, trade organizations, and, in some cases, government agencies and social service organizations. Cinecraft rightfully claims itself the "country's longest-standing corporate film & video production house." We have made significant progress and thought it an appropriate time to share with you a few highlights: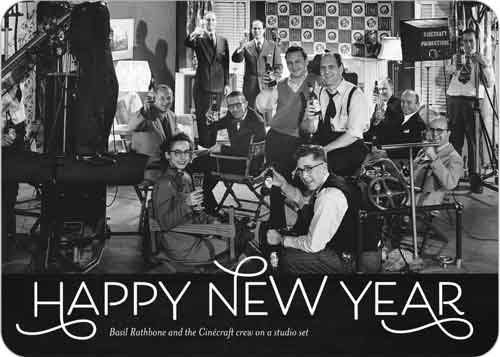 Ona Coughlan, Hagley's Audiovisual Digitization Archivist, has digitized and cataloged over 350 films. In addition, we have over 400 film scripts online. You can explore all of this content in the Cinecraft Productions collection in the Hagley Digital Archives  
Fox 8 TV in Cleveland broadcast four different segments on their evening news related to the Cinecraft collection. You'll find links to the news stories here 
Hagley received a grant from the National Film Preservation Foundation to preserve a 1924 silent film titled The Heart of Cleveland. While the film was not produced by Cinecraft, it was found among the Cinecraft collection. You can watch and read more about the film here
Jim Culley, researcher and son of the Cinecraft founders, successfully added a Wikipedia entry for Cinecraft. We had a major assist from the Cleveland Public Library in getting the entry published.
Jim also published over twenty articles to the Encyclopedia of Cleveland History about Cinecraft and related topics.
Finally, Hagley launched a Cinecraft oral history project that includes interviews with staff and family members. Ben Spohn, Hagley's Oral Historian, conducted interviews in 2019 and 2020. In addition, we posted an interview conducted in 1999 with Paul Culley and Jim Haviland. Culley and Haviland's careers spanned much of the company's 20th-century history. Paul Culley was the younger brother of Cinecraft founder Ray Culley and headed the company from 1970 to 1986. Haviland was an executive producer for Cinecraft during the height of the Cinecraft film era. The interviews are available online.
We look forward to continuing our work with Cinecraft and sharing new discoveries in the Collections Newsletter.  You can read more about Cinecraft through past articles in our newsletter as well as posts from our Hagley Vault.
Image: Front of a Cinecraft New Year's Eve card and sent to the many people who have assisted Hagley with the Cinecraft collection.
Kevin J. Martin is the Curator of Archives and the Andrew W. Mellon Curator of Audiovisual and Digital Collections at Hagley Museum and Library.