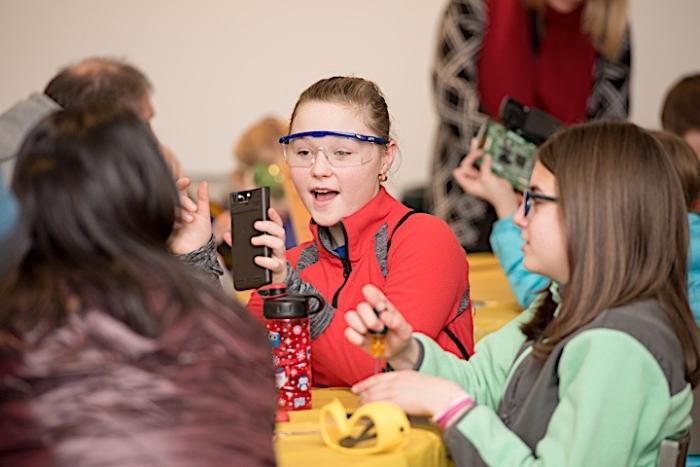 Invention Convention Presented by Agilent Technologies
NEXT DATE: January 20, 2019 | 10 a.m. to 4 p.m. | Sunday
category:
Family Programs |
location:
Library, Upper property
At Hagley's Invention Convention on January 20 & 21, 2019, visitors will learn how to survive in outer space – what to wear, what to eat and drink, and how to keep fit in microgravity. Enjoy hands-on activities and learn fun facts about space travel! Enjoy an interactive science fair, Tinkering Tables, and Create an Invention were you can earn a Hagley Patent.
ADULTS: $8 / CHILDREN 4-14: $6 / CHILDREN 3 AND UNDER & HAGLEY MEMBERS: FREE

Attention young inventors! The Ellen Degeneres Show is looking for you!


Use the Buck Road entrance (GPS Address):
298 Buck Road East
Wilmington, DE 19807
Invention Convention is presented by
1 other occurrence.
January 21, 2019
Related Events
Pages