Owner: Samuel Kirk, E. I. du Pont
Industry type: Barley mill
Location: Hall of Records site
Active dates: ca. 1813-1892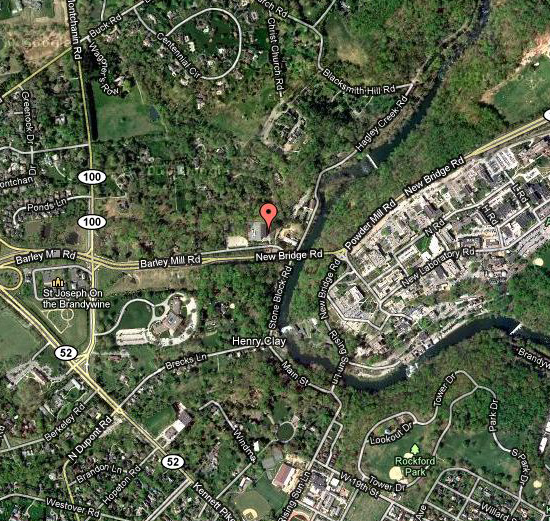 Summary: In the early 19th century, Samuel Kirk and E. I. du Pont built a barley pearling mill on land that had been purchased from Louis McLane & George B. Milligan in 1813. It is not known how long the barley mill was in operation. A variety of tenants rented the mill for various industries during the nineteenth century, including John Peoples, Valentine & Lodge, the Miller Brothers (William H. Miller, John S. Miller, and George Miller), and Pyle & McIntire. The mill was badly damaged in a fire near the end of the nineteenth century.
Citations: Boatman, Roy. The Brandywine Cotton Industry, 1795-1865. Hagley Research Report, 1957.Zebley, Frank R. Along the Brandywine. Wilmington: William Cann, Inc., 1940.