Owner: Jacob Derickson
Industry type: Flour mill, Saw mill
Location: Brandywine Village
Active dates: c. 1785-1805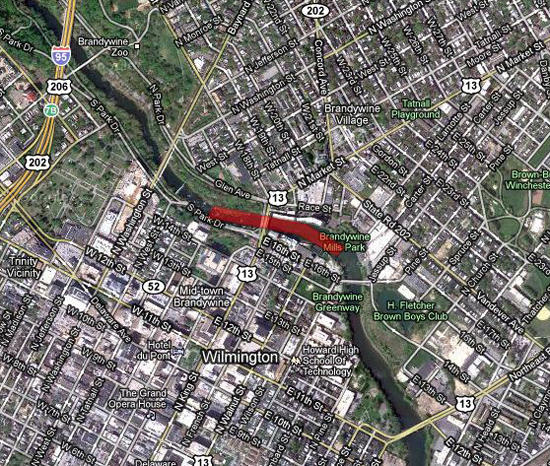 Summary: Jacob Derickson had a grist mill and saw mill in Brandywine Village around the beginning of the nineteenth century. It is not known exactly when Derickson's Mills were established or when they closed. Derickson may have opened his first mill as early as 1781, and one or both of the mills may still have been operational as late as 1859.
Citations: Matson, Cathy and Wendy Woloson. PEAES Guide to Manuscripts and Print Resources for Research: Historical Society of Delaware.