Owner: Thomas Garrett, Jacob Pusey
Industry type: Textile mill
Location: French Street; Brandywine Village
Active dates: 1831-1837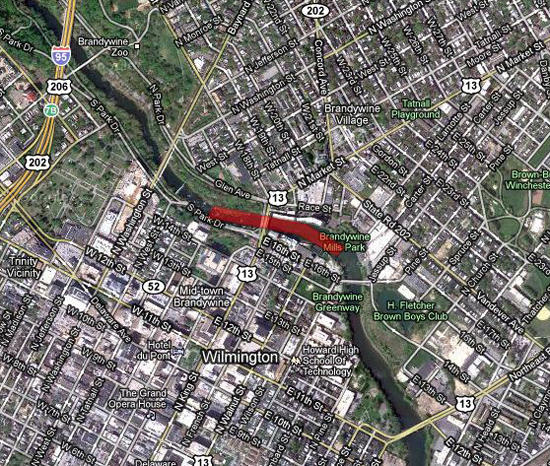 Summary: Garrett and Pusey leased space for their cotton-spinning business in the Wilmington Waterworks building, located at the foot of French street in the converted Old Shipley Mill. In 1832, Garrett and Pusey employed 52 people, including 9 men, 12 women, and 31 children. The company used 1,646 spindles, 14 carding engines, and other spinning machinery to manufacture approximately 128,000 lbs. of No. 8 - No. 30 cotton yarn each year. The company ceased operations and sold their machinery in 1837.
Citations: Boatman, Roy. The Brandywine Cotton Industry, 1795-1865. Hagley Research Report, 1957.
Hancock, Harold. The Industrial Worker Along the Brandywine. Hagley Research Report, 1956.