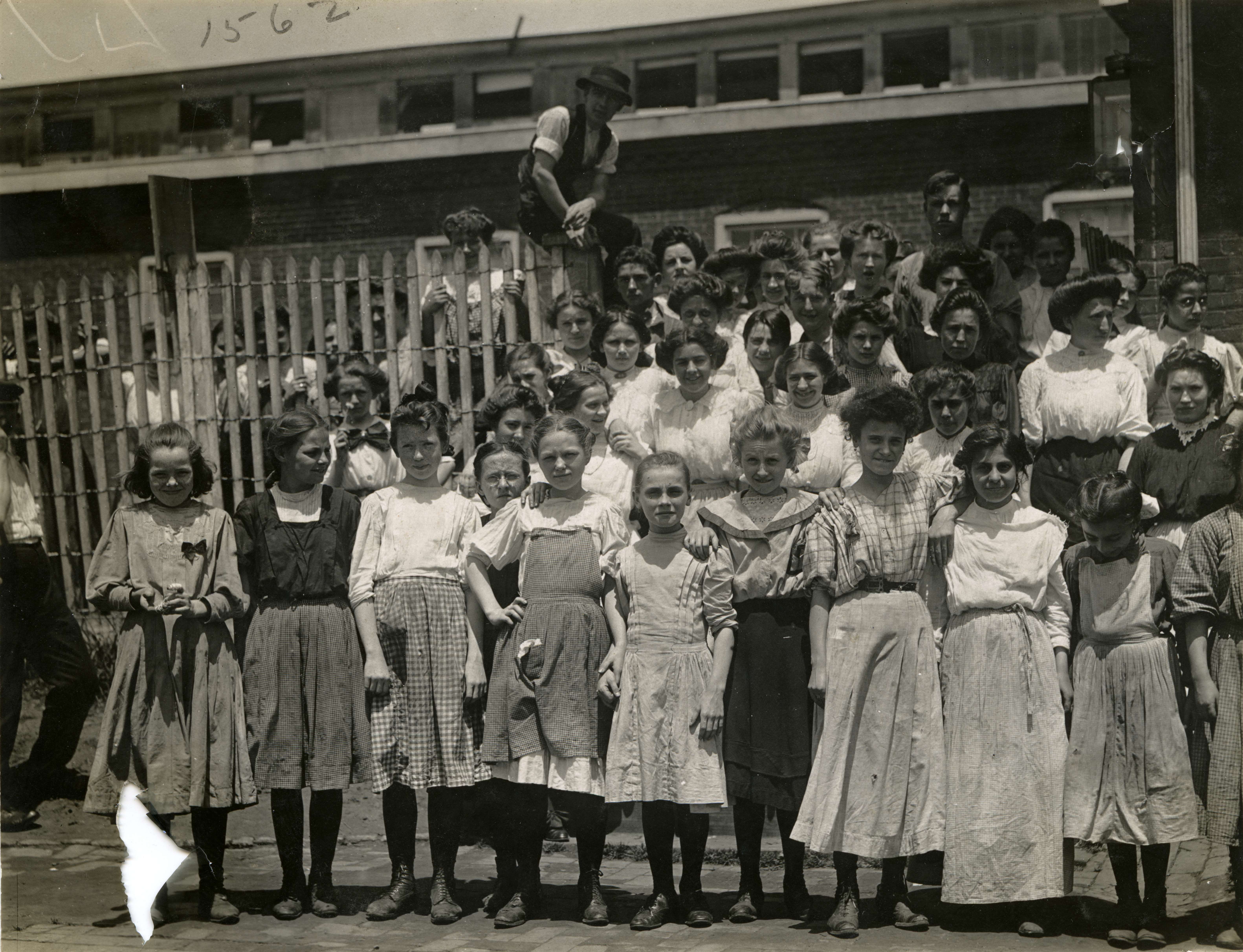 This 1910 #WorkerWednesday photograph comes from Hagley Library's collection of Photographs of child labor in Delaware (Accession 2002.252), a small collection that documents some of the work of the sociologist and muckraking documentary photographer Lewis Wickes Hine (1874 - 1940).
Hines's photographic exposés of child labor were generated public support for political changes that led to the creation of the National Child Labor Committee's campaign for reform of child labor practices and the passage of the first child labor laws in the United States.
This collection features photographs taken by the National Child Labor Committee in Seaford and Wilmington, Delaware. The photographs have penciled notations on the back and copies of the captions that accompanied them.
This image, taken on May 24, 1910 in Wilmington, was shot by Hines in accompaniment with investigator Edward F. Brown (1889-1973). It shows the workers of the American Tobacco Company; Brown's findings on the back noted that the company employed "Young girls obviously under 14 years of age, who work about 10 hours a day every day except Saturday".