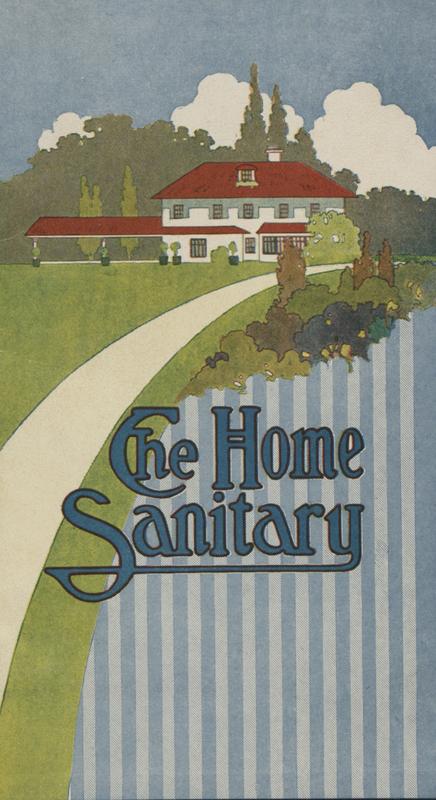 On this date, September 19, in 1876 Melville Reuben Bissell (1843-1889) received U.S. patent No. 182,346 for "certain new and useful Improvements in Carpet-Sweepers". Bissell's improvements were born of necessity; he and his wife Anna operated a crockery shop and manufactory in Grand Rapids, Michigan, and Anna's health had been deteriorating as a result of the dust from packing materials.
The couple began experimenting with designs to improve the cleaning machines available to them before settling on a machine using tufts of hog bristles bound with string, dipped in hot pitch, and inserted into rollers. Convinced that their new design had commercial value, the Melville patented the device, the couple built a manufacturing site in 1883, and Melville began traveling from town to town selling the sweeper, which was marketed under the name "Grand Rapids".
When Melville died in 1889, Anna Sutherland Bissell (1846-1934) continued their work, becoming the the chief executive officer of the Bissell Company. Under her leadership, the business expanded into the international market and acquired new trademarks and patents. Within ten years, the Bissell Corporation was one of the largest vacuum cleaner manufacturers in the world.
Anna was also notable for her progressive approach toward industrial management; as president of the corporation (1889-1919) and chairman of the board (1919-1934), the company's labor policies included workmen's compensation and pension plans well before these benefits became widespread or standard in American manufacturing industries.
To mark the Bissell's contribution to the history of invention, today we're sharing this ca. 1914(?) item from a competitor to Anna's empire; the Western Electric Company. The Home Sanitary: Wherein Cleanliness and Pure Air are Recognized touted the time and labor saving benefits of the company's new line of electric vacuum cleaners, leaving you "ready for the pleasures of the day without feeling the least bit tired".
This item is call number Trade Cat .W519 1914 in Hagley Library's collection of trade catalogs. To view a copy of it now in our Digital Archive, just click here.