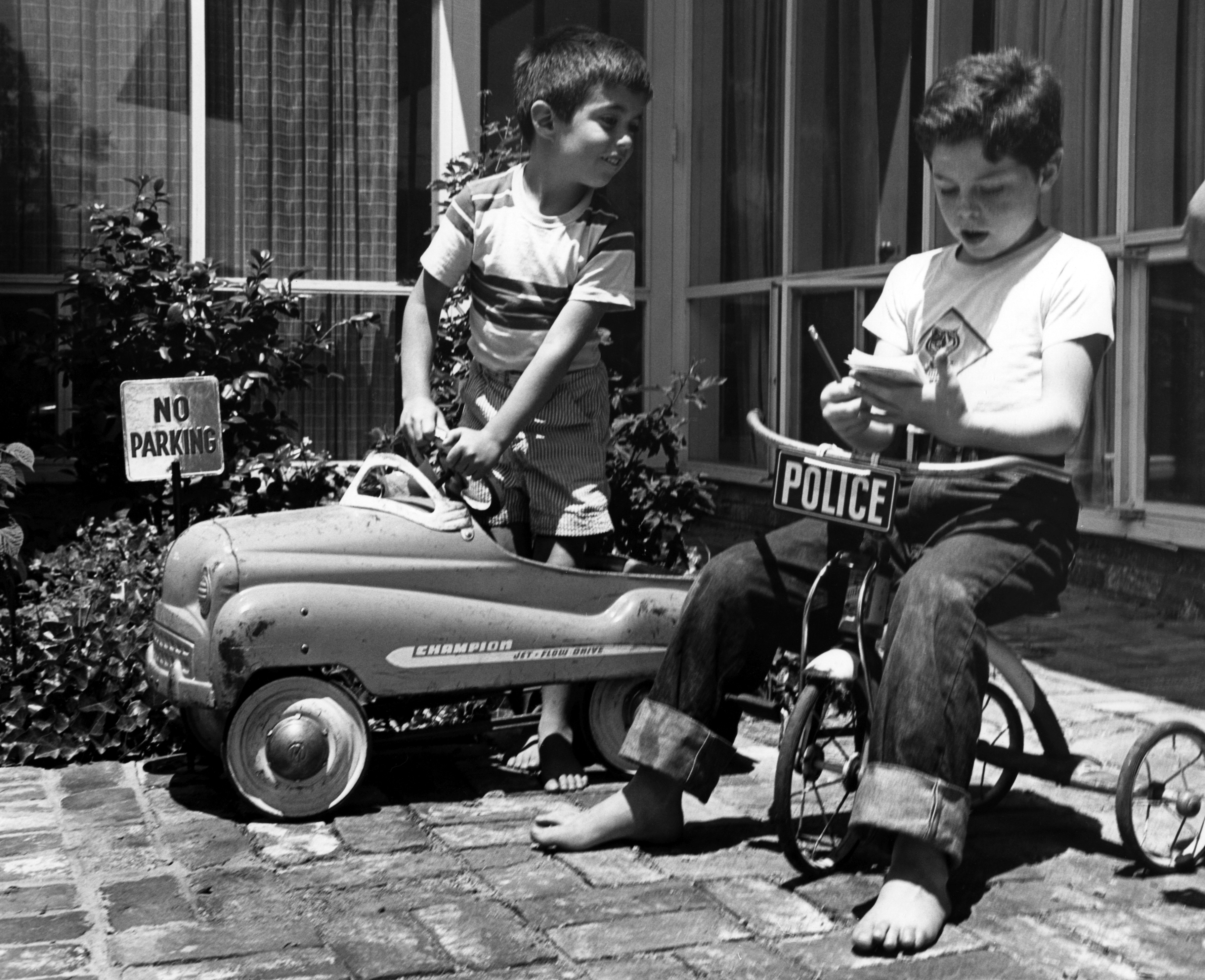 The first U.S. patent for a traffic signal was issued on this date, November 29, in 1910. Patent No. 976,939 for a "Street Traffic System" was granted to Ernest E. Sirrine, an engineer from Chicago, Illinois.
The design, based on an earlier system designed by English engineer and railway manager John Peake Knight, featured crosswise-mounted sign arms that rotated to showing "Stop" and "Proceed" signs alternately in each direction, with each sign mounted on glass panels and illuminated by electric lights.
The signs were designed to be posted at road intersections and operated via a motor that could automatically rotate the signs. Additional signs at intersections on parallel streets could be wired to work in conjunction to time traffic patterns. The signs could also be manually alternated by a police officer posted at the side of the road.
This 1954 photograph is part of Hagley Library's collection of Chamber of Commerce of the United States photographs and audiovisual materials, Series II. Nation's Business photographs (Accession 1993.230.II). The Chamber of Commerce of the United States of America formed in 1912 with the purpose of advising the government on issues facing industry and business throughout the country.
Most of the images in this digital collection are photographs that were taken for the Chamber's publication, Nation's Business: A General Magazine for Businessmen, published to inform the business community about commercial trends and to solidify political support around key positions on government policies regarding business and economic life.
Nation's Business is call number f HF1.N38 in the Hagley Library's Published Collections Department; our holdings cover all the years of its publication (1912 to 1999), with most volumes included in their entirety. All of the issues in our collection from 1915 on have been digitized - you can view them online now by clicking here or view a digital collection of Chamber of Commerce of the United States photographs, videos, and publications by clicking here.