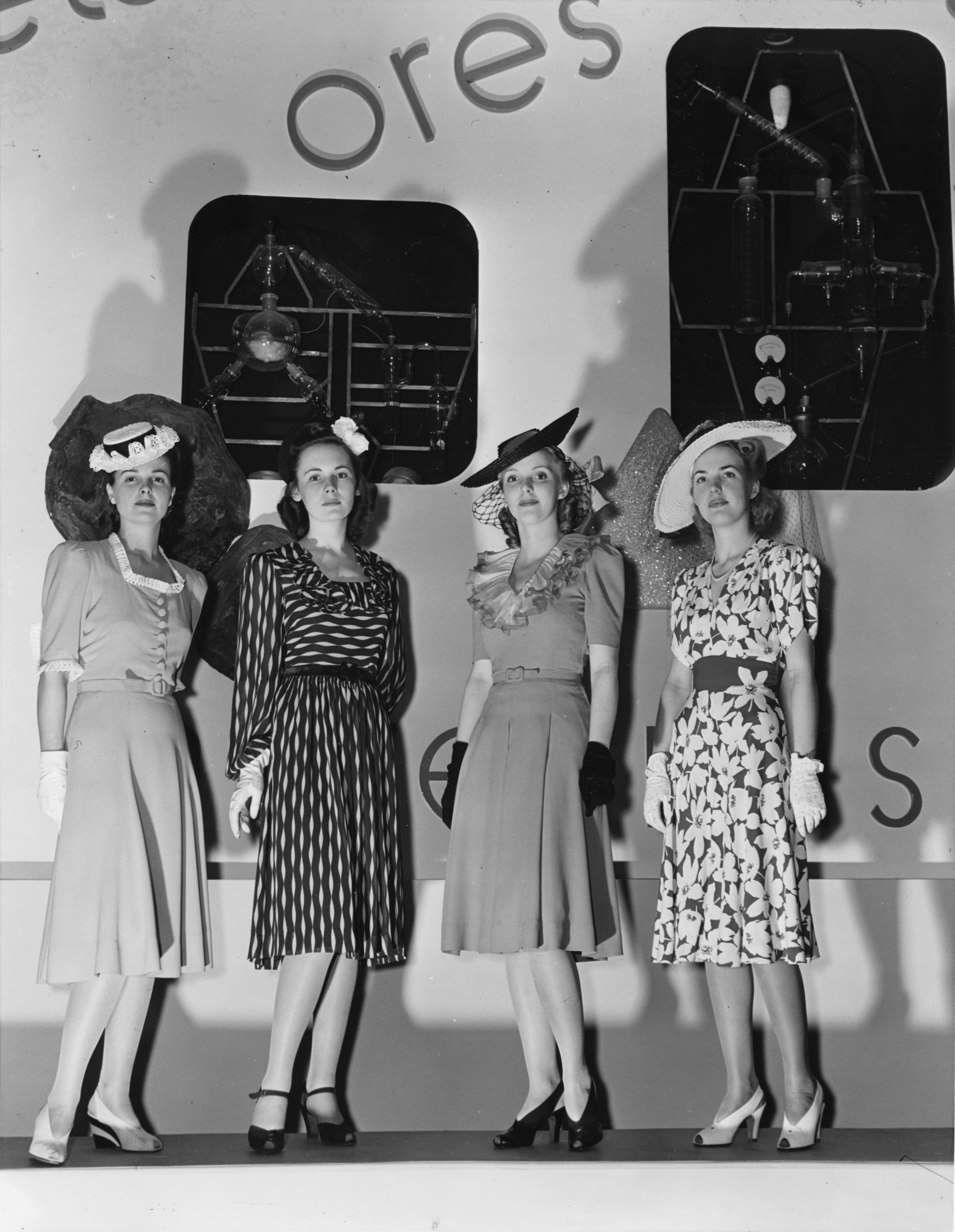 Gowns of rayon, stockings of nylon, plastic jewelry .... Today's #FashionFriday image is of models demonstrating DuPont "test-tube creations" at the 1939 New York World's Fair.
This photograph from Acme Newspictures was accompanied by the caption "Chemistry plays an ever increasing role in fashion: gowns of rayon, stockings of nylon, plastic jewelry, shoe heels and even hats. The five young ladies above will model these test-tube creations at the DuPont 'Wonder World of Chemistry' exhibit, New York World's Fair. Left to right: Jackie McGee, Mary Sheridan, Jane Monroe, Ruth Brady, and Jewel Lindsay."
This item is part of Hagley Library's DuPont Company External Affairs Department photograph file (Accession 2004.268). The External Affairs Department was responsible for all company advertising, publicity, and public affairs for E.I. du Pont de Nemours & Company, a chemical company more commonly referred to as the DuPont Company. The department was created on January 1, 1986, by the merger of the Marketing Communications and Public Affairs departments.
This collection contains images from all aspects of the company's activities and history, including manufacturing processes, DuPont Company industrial plants and office buildings, aerials and exteriors, employee group and individual executive portraits, and product shots. The department compiled these images for use in advertising and publicity. Only a small portion of the collection has been digitized; you can view this material online now in our Digital Archive by clicking here.