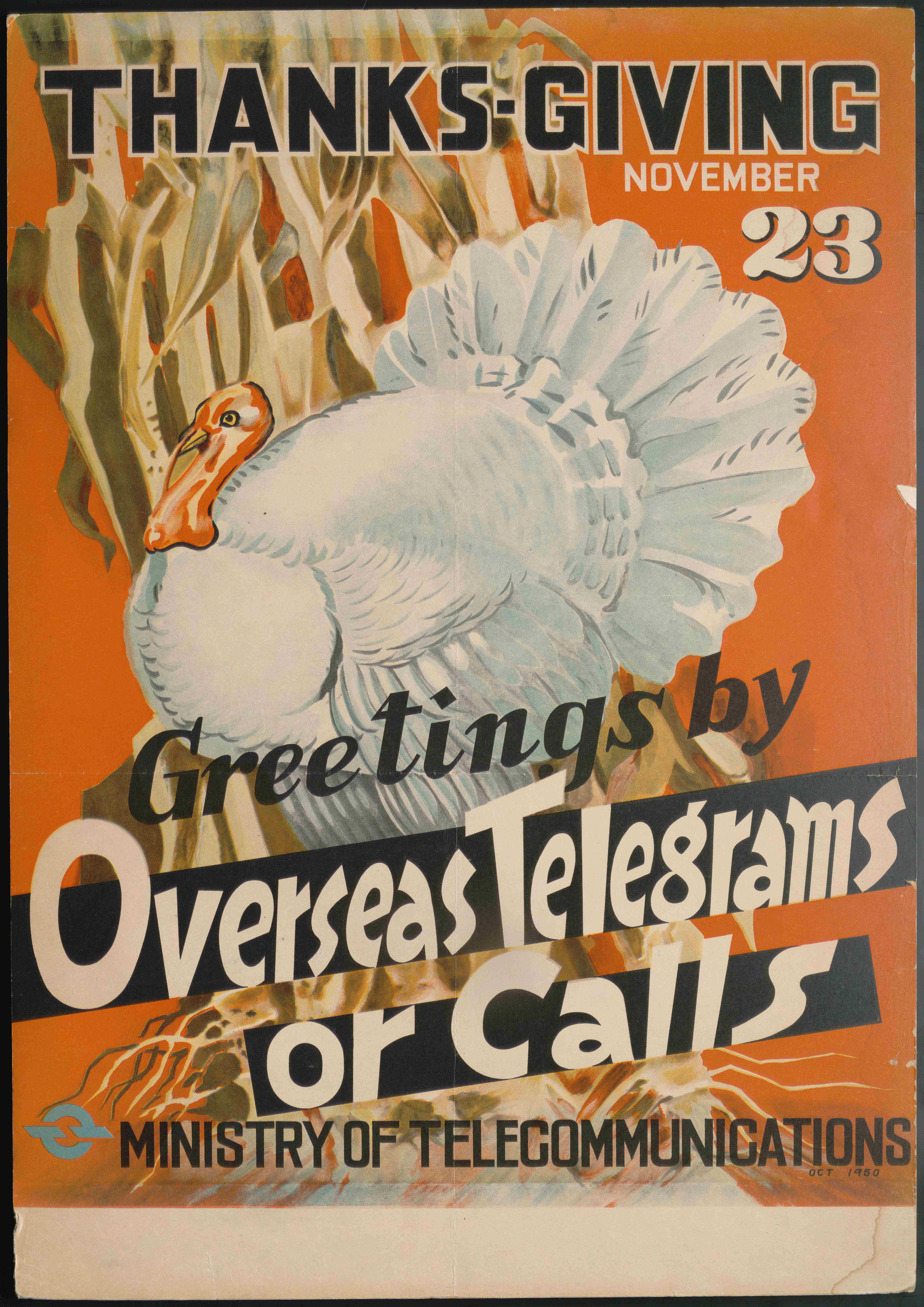 Hagley Library will be closed on November 25th and 26th for a Thanksgiving break, and wish a happy and healthy holiday to all of you who celebrate.
While we're out, we're leaving you with this 1950 poster from Japan's Ministry of Telecommunications, which encouraged servicemen and other Americans in occupied Japan to send home radiogram greetings to distant families and friends for the holiday.
This poster is part of the Hagley Library's collection of Charles B. Jennings photographs, scrapbook boards, and other materials (Accession 2464.21), and is hosted online in the library's David Sarnoff Library digital collection, which includes a selection of materials from the David Sarnoff Library including photographs, RCA Annual Reports, Broadcast News, and technical journals and newsletters produced by RCA.Click here to visit this site in our Digital Archive!