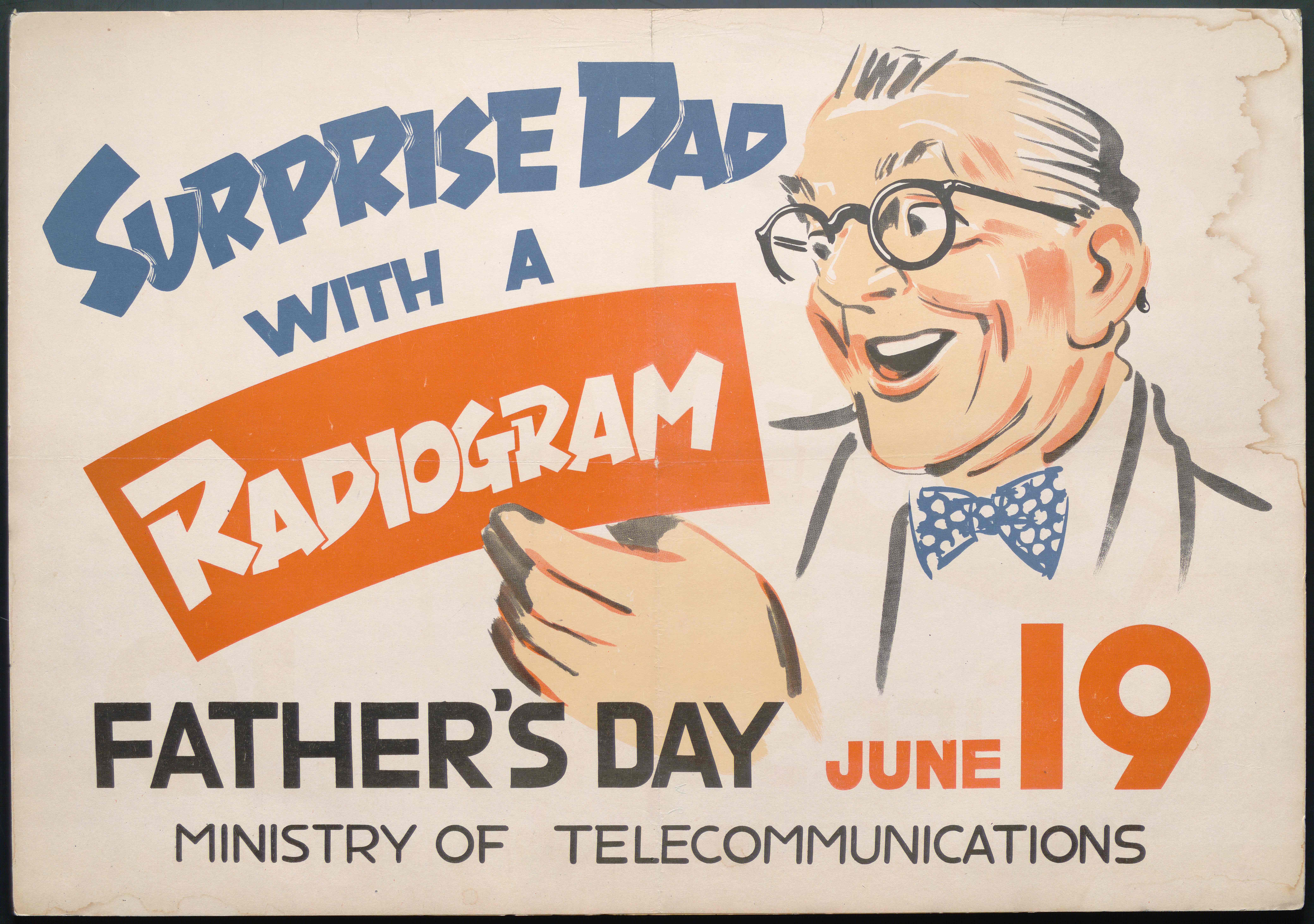 It's a *little* late to arrange for a Radiogram (a portmanteau of radio telegram), but a telephone call would be nice. Don't forget to show a little love to the dads in your life this weekend; Sunday is Father's Day!
This 1949 poster was created by Japan's Ministry of Telecommunications, and encouraged servicemen and other Americans in occupied Japan to send home radiogram greetings home for the holiday.
This poster is part of the Hagley Library's collection of Charles B. Jennings photographs, scrapbook boards, and other materials (Accession 2464.21), and is hosted online in the library's David Sarnoff Library digital collection, which includes a selection of materials from the David Sarnoff Library including photographs, RCA Annual Reports, Broadcast News, and technical journals and newsletters produced by RCA. Click here to visit this site in our Digital Archive.