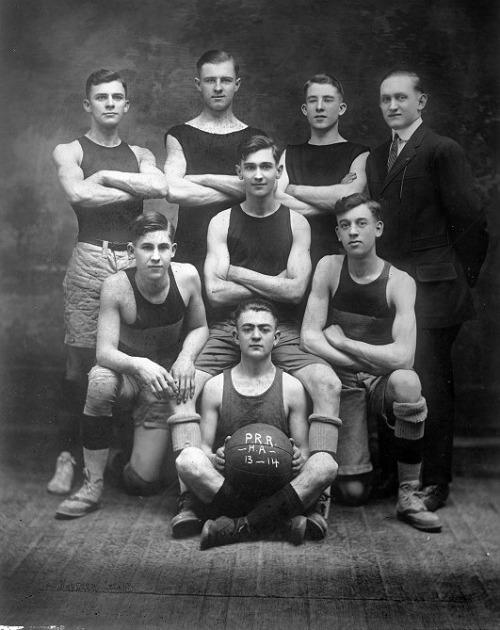 James Naismith, the Canadian-American gym teacher who invented basketball, was born on this date, November 6, in 1861. Naismith left Canada in 1891 after accepting a job as a physical education teacher at the YMCA International Training School in Springfield, Massachusetts. Asked to devise a game to keep his charges busy indoors during winter, Naismith created the game of basketball; the first game was played that December. By 1893, the YMCA's national networks had spread the game to other cities.
Naismith lived to see the creation of the NCAA Basketball Championship, but died 8 months later, on November 28, 1939. In 1959, efforts began to establish a Naismith Memorial Basketball Hall of Fame. The museum's advocates struggled to generate the funding required to secure a physical location. To help promote the effort, on November 6, 1961, Springfield's YMCA International Training School, since 1954 known as Springfield College, hosted a Basketball Commemoration Day in honor of Naismith and the sport's 70-year anniversary. The museum was able to open its doors at Springfield College in February 1968, and the future internet gained a new fake holiday; Basketball Day.
This negative from 1914 document's the Pennsylvania Railroad's apprentice baseball team. Local YMCA chapters had spread the sport to the state by the early 1894 and the company formed teams through its own department of the YMCA in 1895, playing their second match in Philadelphia in March of that year. The image is part of Hagley Library's Pennsylvania Railroad negative collection (Accession 1993.300). You can view more material from this collection online in our Digital Archive by clicking here.