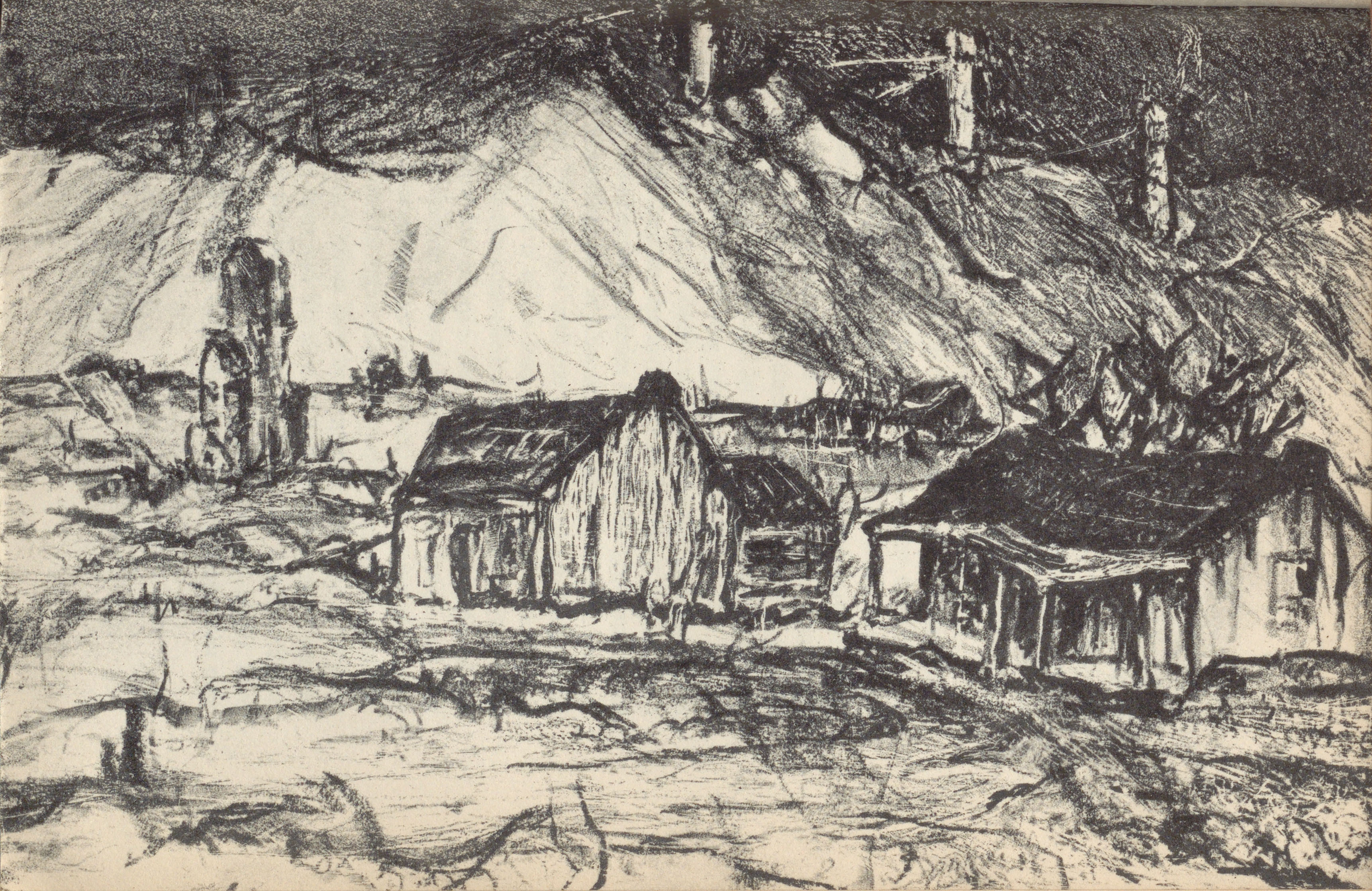 The newest digital collection to debut in the Hagley Digital Archive focuses on the life and career of Alice Hamilton (1869-1970), a physician, research scientist, and social-welfare reform activist who specialized in the field of occupational health.
Hamilton earned her doctorate of medicine degree from the University of Michigan in 1893. Following a series of internships at hospitals for women and children, she pursued training in bacteriology and pathology at German universities, followed by further postgraduate studies at the Johns Hopkins University Medical School.
In 1897, Hamilton moved to Chicago to take a position as a professor of pathology at the Woman's Medical School of Northwestern University. While in the city, she also became a resident and working member of Jane Addams' famous Hull House. This experience made her witness to what would become much of her life's work; the occupational injuries and illnesses of the working class. By 1908, Hamilton began publishing on the emerging fields of occupational health and industrial medicine.
Soon after, in 1910, she was appointed as a medical investigator to the newly formed Illinois Commission on Occupational Diseases, the first commission of its kind in the nation. The studies and investigations she conducted and published for the Commission, along with later works, would come to form benchmark texts that raised awareness of industrial toxins in the workplace. By 1916, she had become the nation's leading expert in occupational lead exposure.
In 1919, she became the first woman appointed to the faculty of Harvard University, taking the role of assistant professor in a newly formed Department of Industrial Medicine. After her retirement from Harvard in 1935, Hamilton was appointed as a special investigator for the U.S. Bureau of Labor Standards, as well as other federal health committees.
In addition to her scientific work, Hamilton was a humanitarian and peace activist. She made yearly returns to Hull House until Jane Addams's death in 1935. Between 1924 and 1930, she was the sole woman member of the League of Nations Health Committee, which led international humanitarian investigations into the public health and well-being of the world's populations.
The new Alice Hamilton gallery digital collection includes materials by and about Alice Hamilton in Hagley Library's collections. These include, but are not limited to, eleven investigations conducted on behalf of the Bureau of Labor Standards, an essay published in the 1935 anti-war volume Why Wars Must Cease, and a 1925 work, Industrial Poisons in the United States. The collection also includes Hamilton's 1943 autobiography, Exploring the Dangerous Trades: The Autobiography of Alice Hamilton, M.D., which features illustrations like this one, by her sister Nora. This image is Nora's rendition of a concentrating mill and heaps of tailings in the tri-state region.