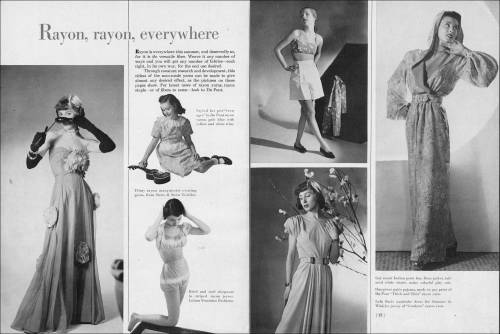 Rayon! Rayon, rayon, everywhere this #FashionFriday!
This photo spread comes courtesy of the June 1947 issue of DuPont Magazine, a publication first printed by DuPont in 1913 to help publicize the company's products and progress. This article highlighted, you guessed it, rayon, one of the many synthetic textiles the company manufactured (others included, but were not limited to nylon, Orlon acrylic, Dacron polyester, and Lycra Spandex).
Our digital collection of DuPont Magazine includes all issues published between 1913 and 2003. The issues include articles, product information, and advertisements on topics such as dynamite, quarrying, ammunition, popular plastic products, automobile accessories, contemporary fashion, and other useful items for the home. To view it online now, click here to visit its page in our Digital Archive.