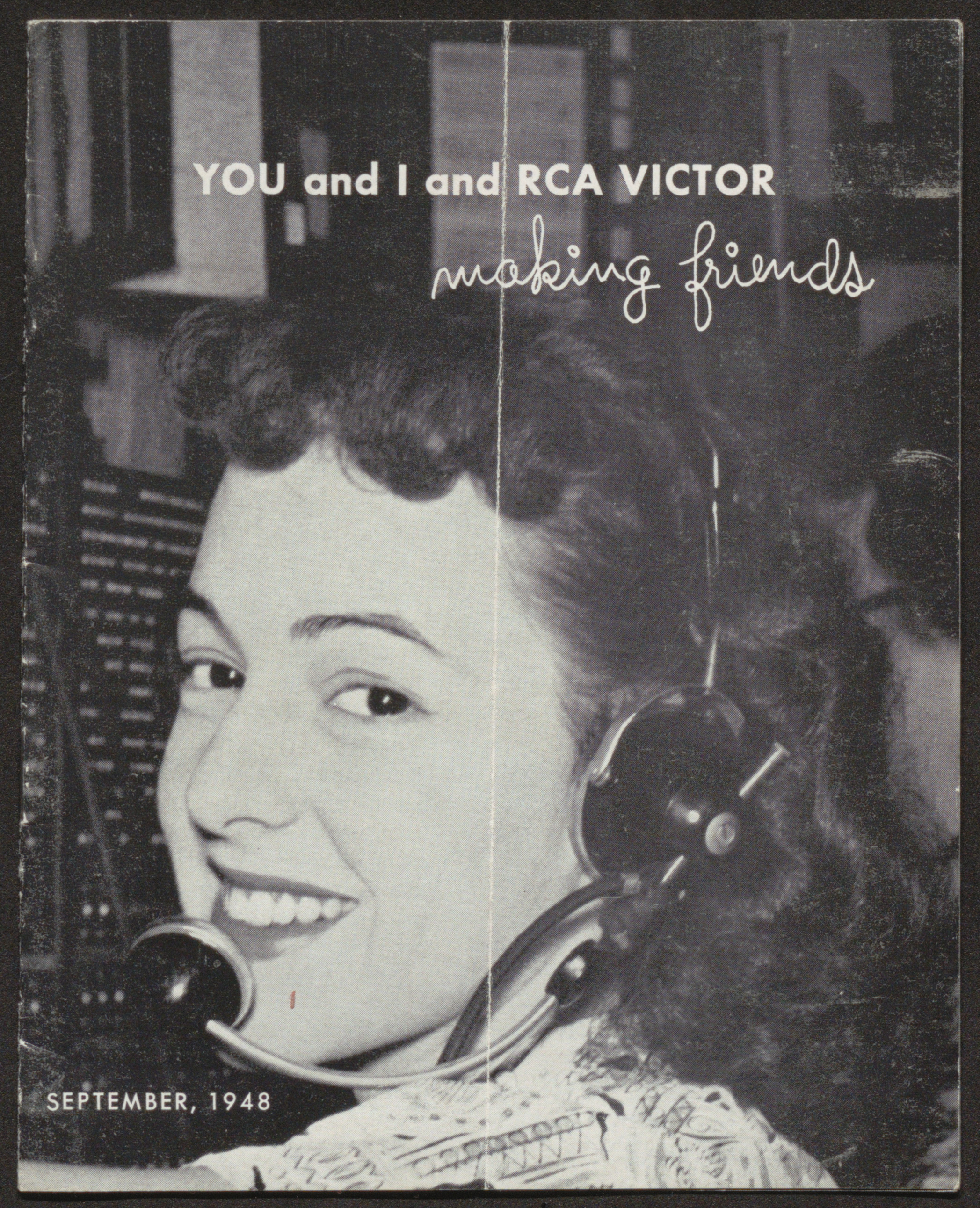 This September 1948 pamphlet was number 200 in a series of publications distributed to employees of RCA Victor. The series, which began in March 1938, intended to provide worker education and boost employee morale.
This issue's theme was public relations and customer service. The front cover featured telephone operator Barbara Kuhn, who worked in the company's General Office in Camden, New Jersey and offered a "'voice with a smile' that help[ed] the company make friends".
This item is part of Hagley Library's collection of RCA publications (Accession 2464.82), one of twenty collections in our David Sarnoff Library collections (Accession 2464), which were inherited from the David Sarnoff Library in 2009.
Cumulatively, these collections cover thousands of linear feet of documents, reports, photographs, films, and publications detailing the rise and fall of the Radio Corporation of America (RCA), once one of the country's leading manufacturers and vendors of radios, phonographs, televisions, and a wide array of consumer and military electronics products, as well as of of Sarnoff, its longtime leader.
To view a selection of materials from the David Sarnoff Library online now in our Digital Archive, click here. Our digitized offerings include photographs, RCA Annual Reports, Broadcast News, technical journals and newsletters produced by RCA, and advertisements from RCA and the Victor Talking Machine Company.