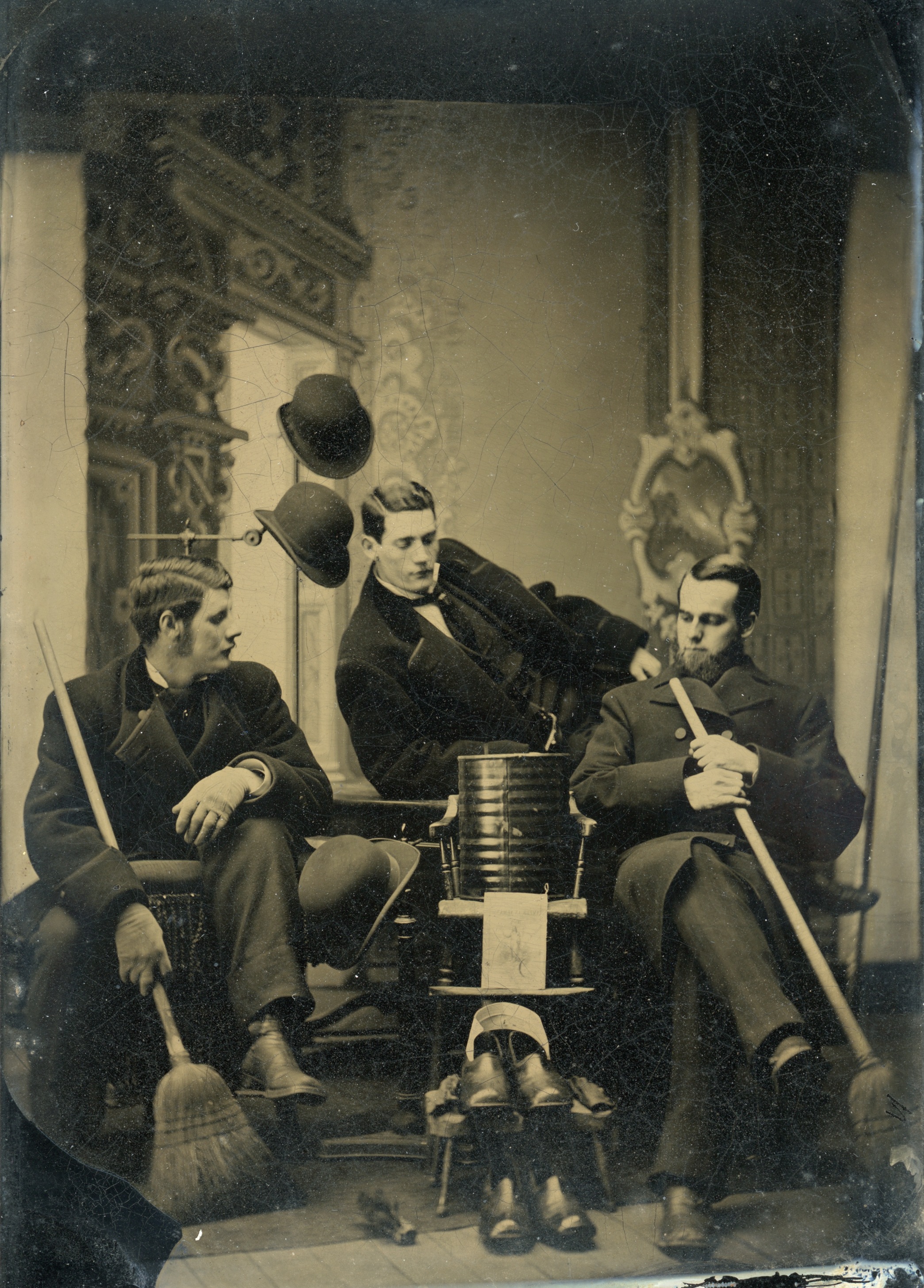 Today's tintype photograph comes from Hagley Library's collection of LeCarpentier, Green and Baker family photographs (Accession 1985.256).
This collection contains photographs of the LeCarpentier, Green, and Baker families. The families were farmers and merchants in the Delaware valley area. Most of the photographs are portraits and snapshots of friends and family members, as well as local homes, businesses, and landmarks.
This image is a group portrait of William and Charles Green with Albert Studebaker. The object at the center of the image is a powder container, used for housing and transporting explosive powders. The item is undated, but was likely taken around the 1870s.