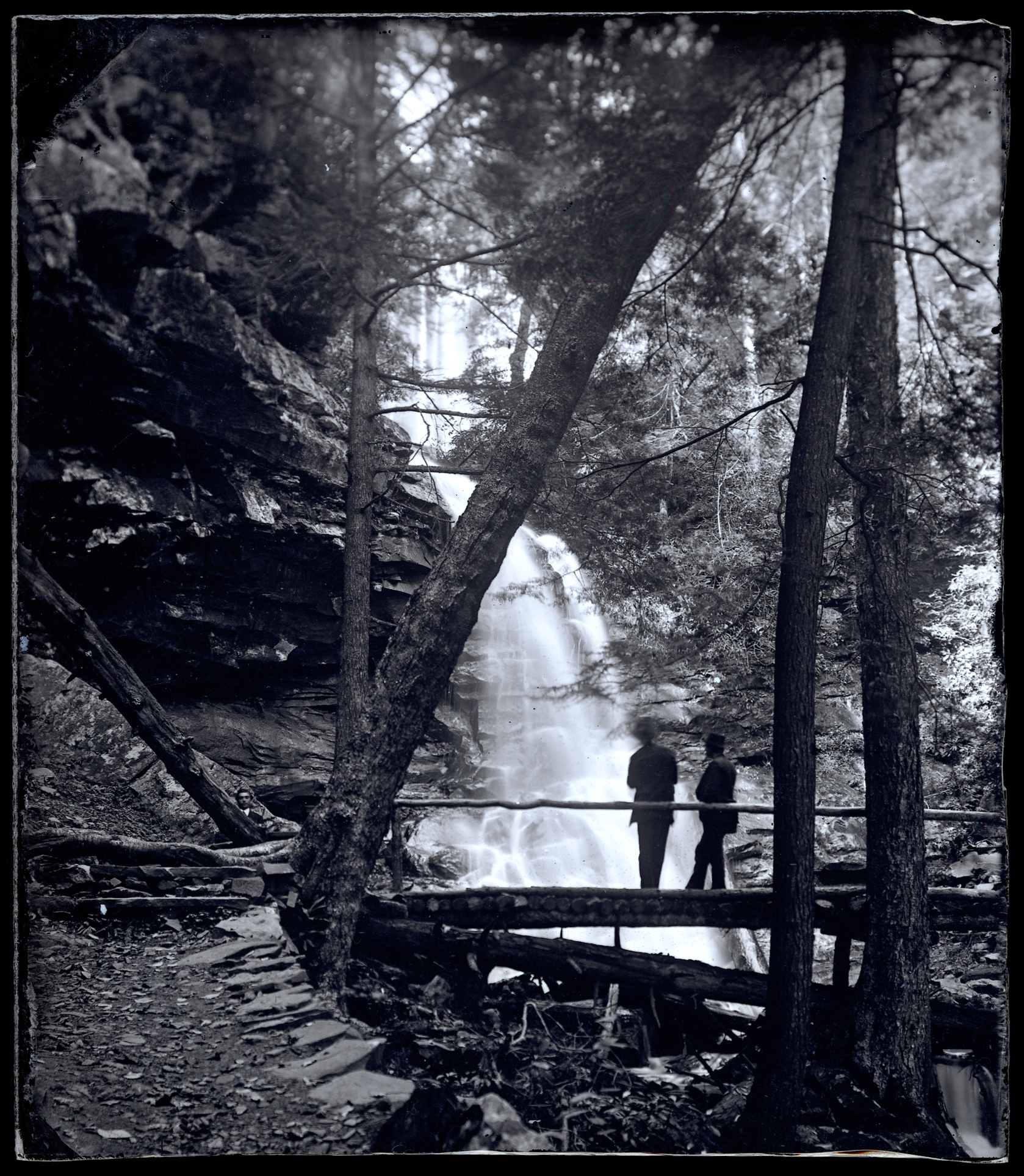 This undated glass plate negative (likely ca. 1880) shows two people on a bridge over an unidentified waterfall, probably at Glen Onoko, possibly the cascade above Sunrise Point. Glen Onoko was a scenic tourist attraction located nearby Mauch Chunk, Pennsylvania (now Jim Thorpe).
This image is from Hagley Library's collection of James Zellner glass plate negatives (Accession 1974.278), which contains glass plate negatives created by the Mauch Chunk photographer James Zellner (1836-1897).
Zellner was born on June 8, 1836 as the second of Charles and Elizabeth Zellner's eight children. By 1850, the family had moved from  Beaver Run, Pennsylvania to Mauch Chunk, where Zellner would live the rest of his life. During his life there, he operated out of at least two photography studios, and is credited as being the first operator of a photograph gallery in the town.
Zellner died at his home in the Fairview Hill section of Mauch Chunk on November 2, 1897 and was buried in Mauch Chunk Cemetery.
The images in this collection document life and scenic views in Mauch Chunk (including its famous switchback railway), views of Glen Onoko, and images of miscellaneous locations along the Lehigh Valley Railroad. To view this collection online now in our Digital Archive, just click here.