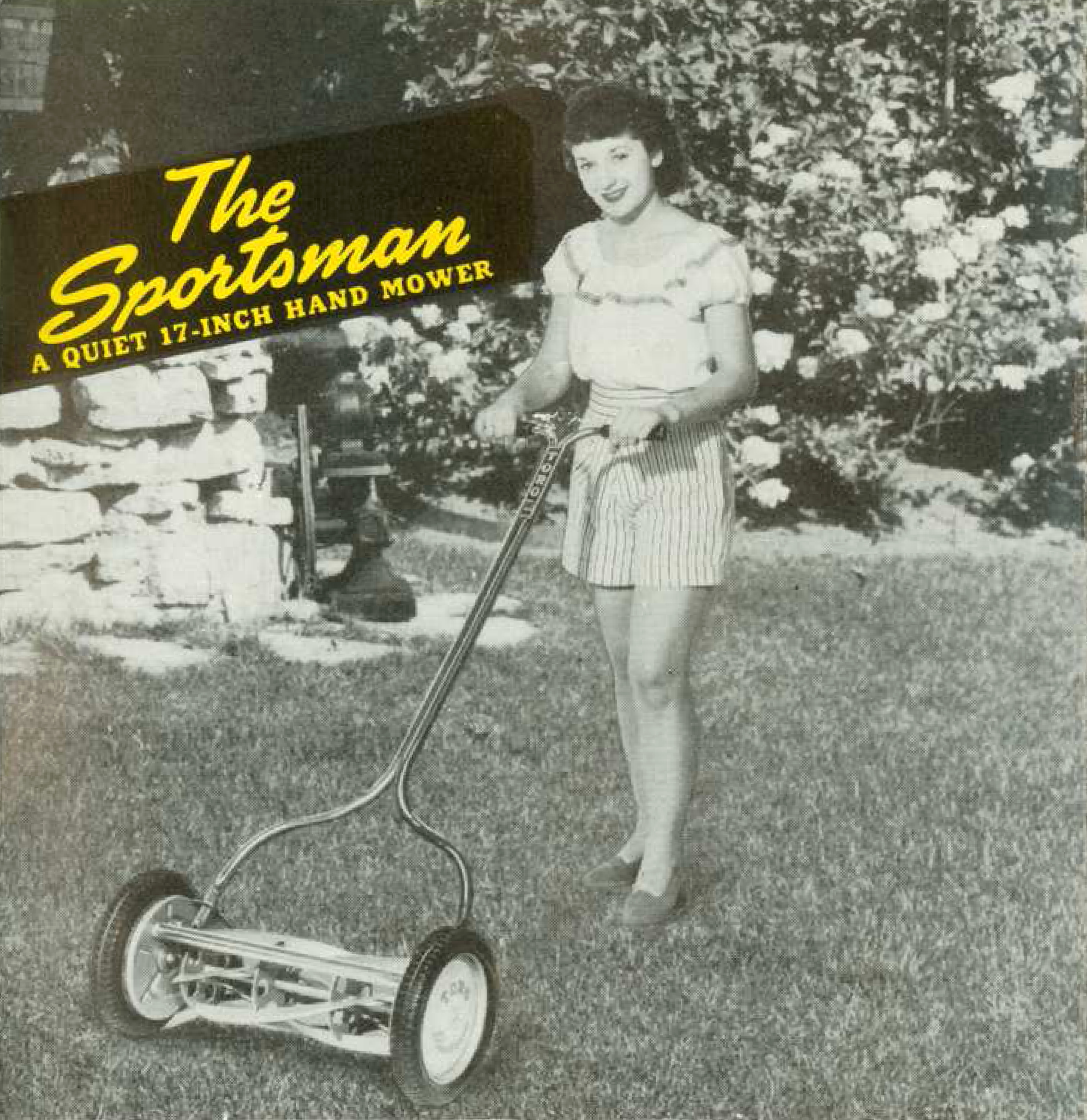 We say goodbye to April showers today, but before we turn our attention to May flowers, we're making one last salute to National Lawn and Garden Month.
While the idea of designating April as Lawn and Garden month in the United States dates back to at least the mid-1950s, the observance's current incarnation dates to a 1986 proclamation by President Ronald Reagan declaring April 12, 1987 the start of National Garden Week. The proclamation was made following organizing efforts by a coalition of home and garden interests led by the National Garden Bureau. In the years since, other horticultural associations have worked to maintain and expand the effort, including the National Gardening Association, who has been promoting and publicizing National Lawn and Garden month since 2003.
This image is from a ca. 1950 brochure for lawn mowers made by the Toro Manufacturing Corporation, a Minneapolis-based company founded in 1914 for the purposes of building engines for the Bull Tractor Company. It began manufacturing mechanized lawnmowers in 1919 with the Toro Standard Golf Machine, and soon shifted operations to focus on mowing equipment, later branching out into snow blowers and other products.
The brochure is part of Hagley Library's collection of William du Pont, Jr. papers (Accession 2317.II). William du Pont, Jr. (1896-1965) was a thoroughbred horse breeder, horse track designer, foxhound breeder, and prominent local financier in Delaware.
The online collection related to his papers in our Digital Archive comprises material, largely relating to property and horses, selected from the personal papers and photographs of both William du Pont, Jr., and his father, William du Pont (1855-1928). The collections have not been digitized in their entirety. For a detailed description of the entire collections, click here to view the William du Pont, Jr. papers collection, William du Pont papers collection, and William du Pont and William du Pont, Jr. photographic materials collection. To view the collections in our Digital Archive, click here.