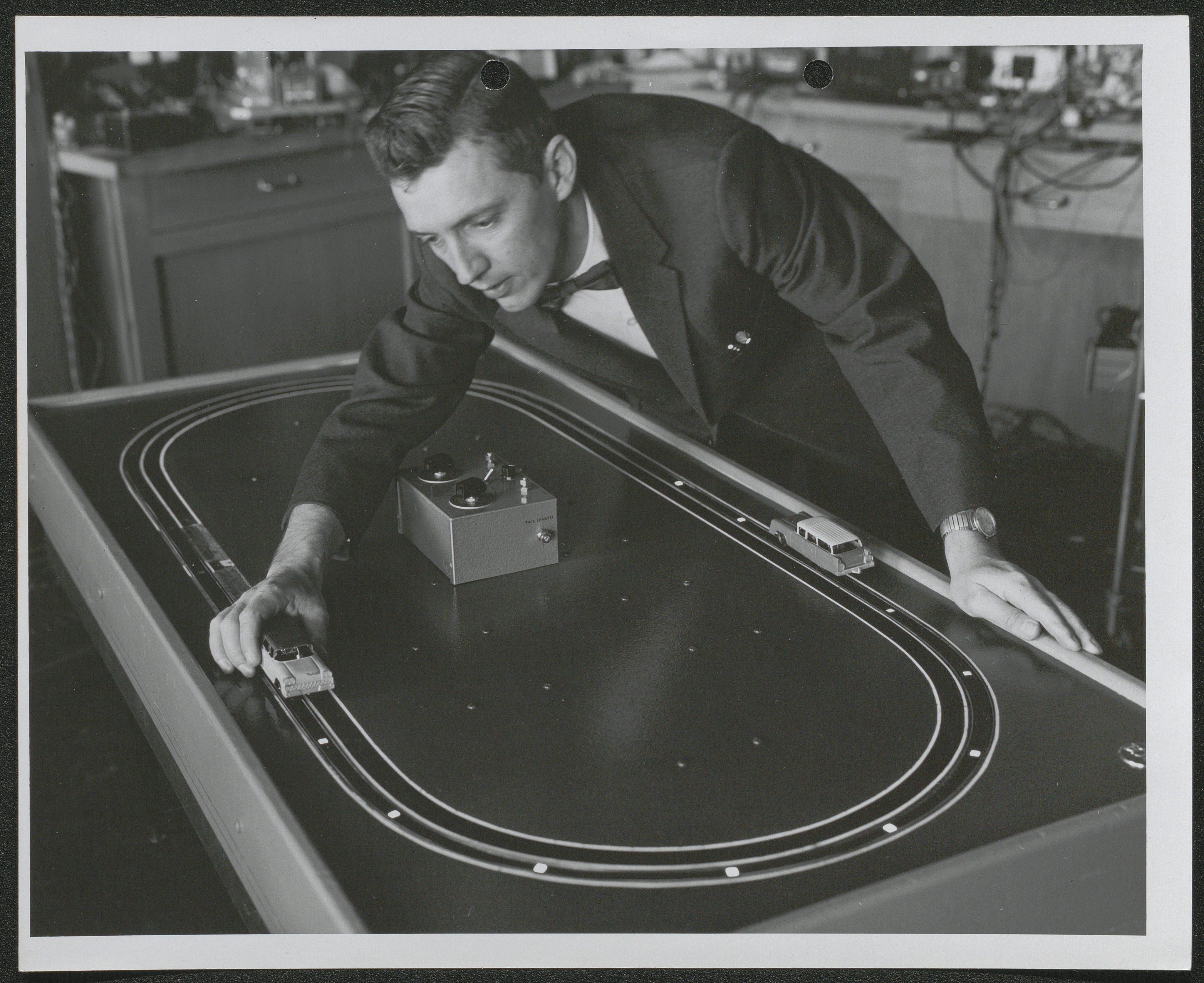 We're traveling on the electronic highway of the future to bring you a #TravelTuesday #TechTuesday pile-up!
This photograph, taken on November 20, 1963 shows a model electronic highway from RCA Laboratories being tested by employee Robert E. Morey. It is part of the Hagley Library's collection of David Sarnoff Research Center records (Accession 2464.09). From 1942 to 1987, the Center was the central research organization for the Radio Corporation of America (RCA) from 1942 to 1987. Following General Electric's acquisition of RCA in 1986, the Center was donated to SRI International as a contract research laboratory. Renamed the Sarnoff Corporation in 1997, it was integrated into SRI in 2011. The records document the pioneering research of its scientists and trace the history of the organization from its establishment into the twenty-first century.
The photographs accompanying this image document concept art, scale models, and experimental field tests (featuring real humans in real cars!) showing the Laboratory's efforts to engineer a driverless, automated highway. In this model, the model vehicle was guided by signals from a pattern of wires. In the experimental field tests, specialty-equipped cars used a system of buried electronic circuits and wires, along with radio controls, to navigate a 400-foot long stretch of public highway outside of Lincoln, Nebraska.
To view a small digitized sample of materials from this collection, including more photographs of the electronic highway project, click here.