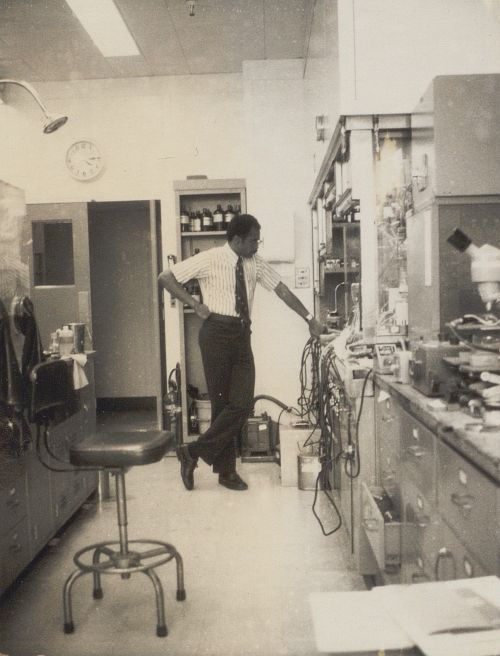 When Dr. Wesley Memeger Jr. started at DuPont in 1964, he was only the fourth African American with a doctorate in chemistry to join the company.
Over the course of a thirty-two-year career, Memeger amassed fourteen patents and left his mark on some of DuPont's most famous products, like Kevlar, the synthetic fiber found in bulletproof vests. His passion for chemistry has also influenced his career as an artist; Memeger's pieces often explore geometrical themes reminiscent of molecular models. On February 24, Hagley Library, in partnership with Clark Atlanta University andBloomfield College, premiered Dr. Wesley Memeger, Jr., Science Into Art, a special documentary chronicling the lifeof Dr. Wesley Memeger, Jr. Now, we're please to announce the debut of a digital exhibit to accompany that work.
The exhibit, Dr. Wesley Memeger Jr.: Scientist, Artist, Activist, covers key points of Memeger's life story and makes use of archival photographs as well as clips from an oral history of Dr. Memeger conducted by Dr. Jeanne Nutter in 2020, which also served as the primary source for the documentary. Visitors to the exhibit can listen as Memeger recounts his journey, beginning as the son and grandson of farmers in St. Augustine, Florida during the era of Jim Crow laws, following his interest in science to Clark College, a historically Black university in Atlanta, at the height of the movement for Black civil rights, to his career at DuPont and his intriguing transition from scientist to artist.