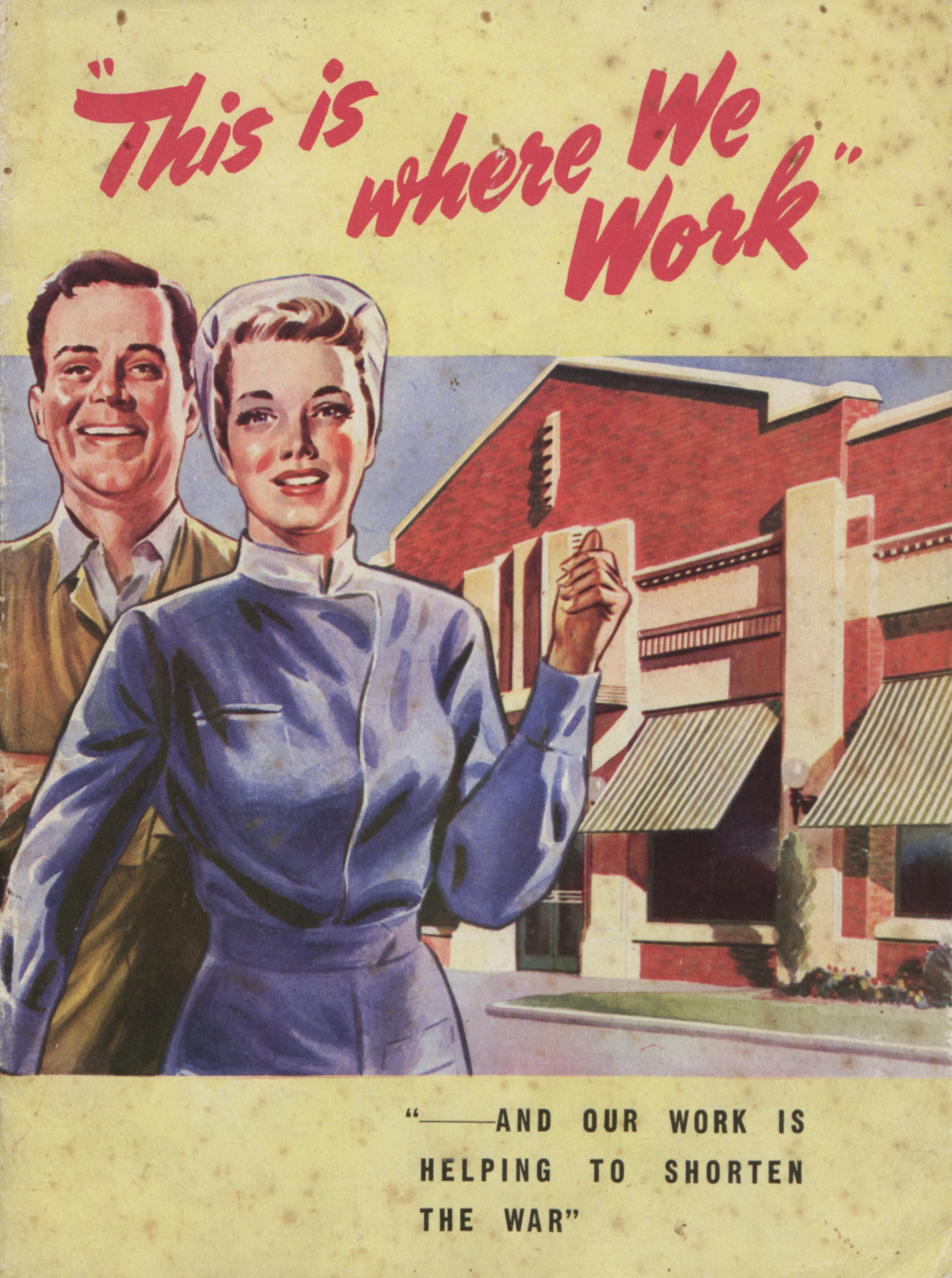 Your hosts this #WorkerWednesday are the men and women of New Zealand Ford. This ca. 1944 pamphlet produced by the Ford Motor Company of New Zealand took readers for a tour of activities in the plant during World War II, when production shifted to support the war effort.
Billed as a "tribute to New Zealand Ford ' workers", the pamphlet offered additional praise for the many "Ford members of the gentler sex" that "replaced smart frocks with the latest style in hard-wearing coveralls" to take on a "man-sized job" during these years.
This pamphlet is call number Pam 2010.044 in Hagley Library's Published Collections Department's collection of trade catalogs and pamphlets.To view it online now in our Digital Archive, along with over 1,800 other trade catalogs and pamphlets from this collection that have been selected for digitization, just click here.