Owner: John Bancroft Jr., Mark Breaer, Alexander Dirkin; Joseph Bancroft, John Bancroft III, Samuel Bancroft
Industry type: Textile mill
Location: Brandywine Village
Active dates: c. 1822-1832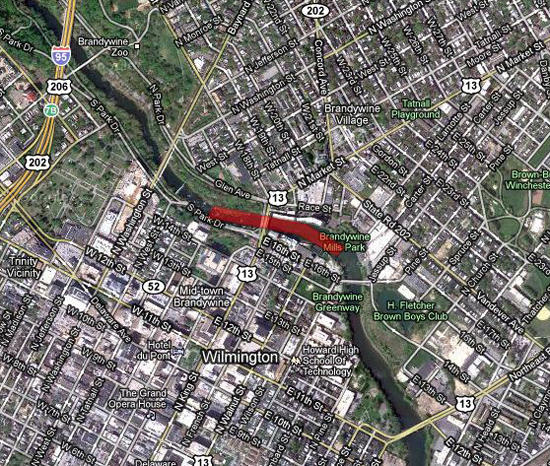 Summary: John Bancroft Jr. immigrated to the United States from England in 1824 and started a flannel mill on the Brandywine with business partners Mark Breaer and Alexander Dirkin. The partnership ended on June 18, 1824, and Bancroft continued the business with sons John III, Joseph, and Samuel. Joseph soon left the family business, starting work as a superintendent at William Young's Rockland Manufacturing Company in 1827 and later beginning his own textile company, Rockford Bleaching & Dye Works (later known as Joseph Bancroft & Sons), in 1831.
In the late 1820s, John Bancroft Jr. relocated to Delaware County, Pennsylvania and Samuel took over the flannel mill. A new $100,000 mill was built on the site in 1832. The company's 120 workers could process 5,000 lbs. of wool per week in the expanded facility. Samuel joined his father in Pennsylvania sometime after 1832.
Citations: Boatman, Roy. The Brandywine Cotton Industry, 1795-1865. Hagley Research Report, 1957.