April 6, 1911
This is the first image of the Lydonia II in the Pusey and Jones Corporation Photograph Collection. The keel lays on wooden blocks surrounded by scaffolding on shipway no. 1, the westernmost in Pusey and Jones's Wilmington shipyard. The yacht's bow will eventually point inland, away from the camera, so that it can be launched stern first into the Christina River.
April 24, 1911
Construction of the Lydonia II proceeded rapidly. The rows of frames outline the sleek William A. Gardner design. Frames attached to the keel at a right angle and formed the "skeleton" of the Lydonia II. This image, like the first, looks forward from the stern.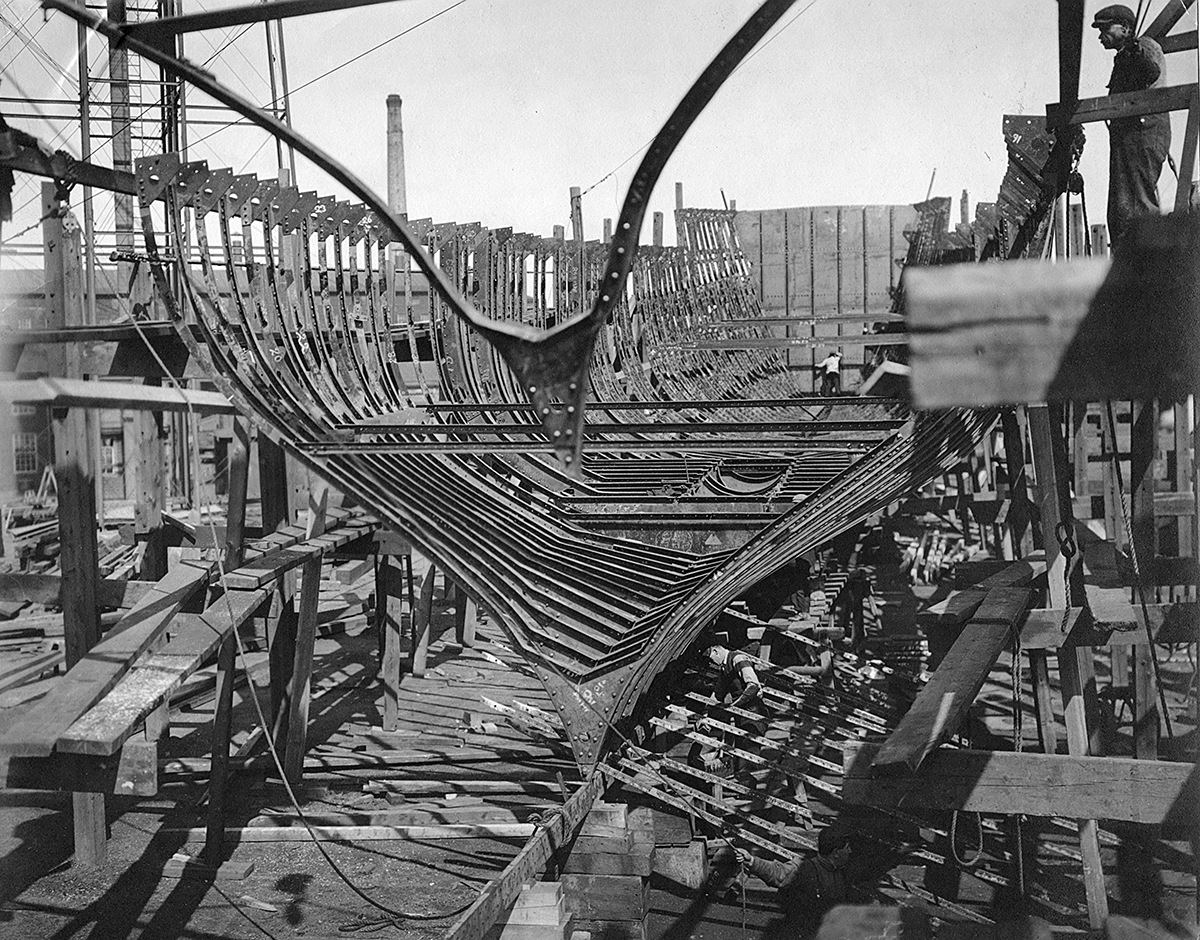 April 24, 1911
The shipyard foregrounds the starboard (right) side of the Lydonia II. Two derricks tower over the unfinished yacht; the derrick on the left is lifting a frame into place, while smoke bellowing from the shed on the right indicates the engine it houses is straining to power the adjacent derrick. In front of the Lydonia II, sheds, storage areas, and workers stand behind the railways used to transport materials throughout the shipyard.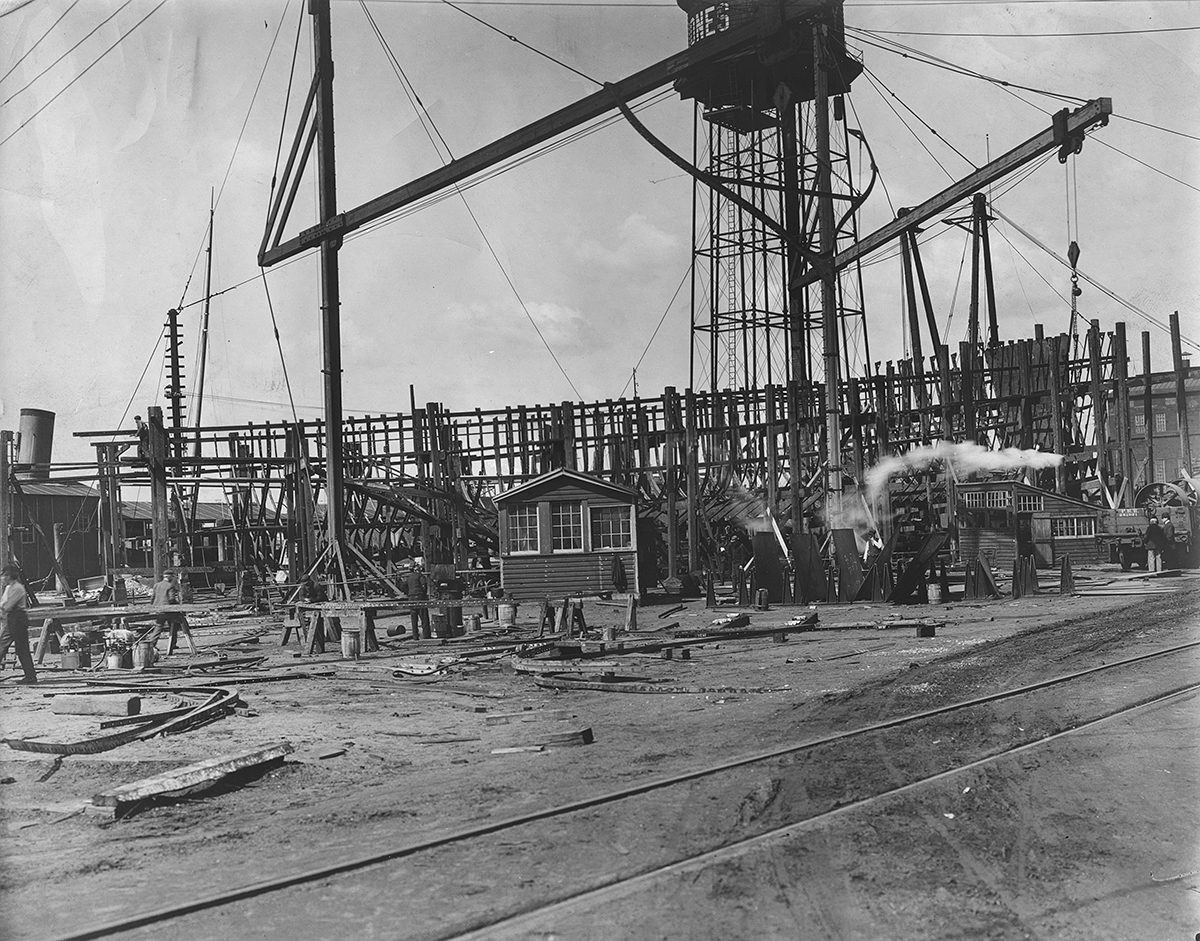 June 2, 1911
After two months of work, more than half of the Lydonia II's hull had been riveted to its frames. At least a dozen workers are engaged on and around the hull - note that most workers appear as obscure blurs because they were moving when the photographer took the image.
June 1911
In this elevated view, the frames of the Lydonia II's cabin rise from the completed hull.  A group of men on the bow work with the derrick. Stripes of white paint protect the rust-prone rivets that fasten the hull together. In the foreground, eight parallel, half-buried rectangular wooden timbers demarcate the empty shipway no. 2. Wires crisscrossing the top of the image support the derricks
July 1911
This final image of the Lydonia II on the shipway looks southwest over the Christina River toward South Wilmington. Construction of the yacht's superstructure is well underway. The painted hull and American flags flying from the bow and stern indicate that launch day is near.