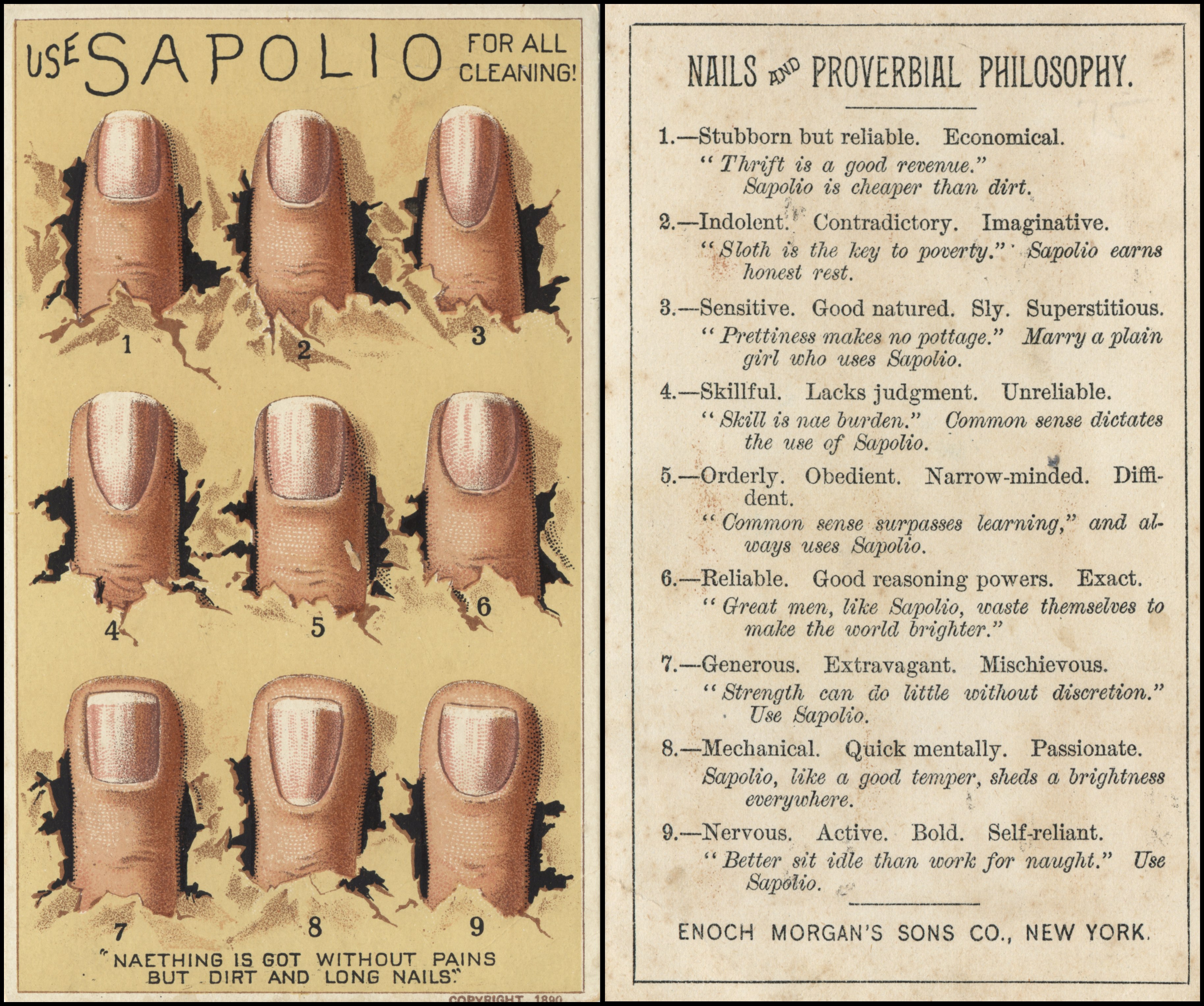 Nailed it! On this date, August 2, in 1791 the first joint U.S. patent was issued to the father and son team of Samuel Briggs and Samuel Briggs, Jr. of Philadelphia, Pennsylvania. The Briggs' patent, No. #X000013, was for a machine for nail, screw, and gimlet manufacturers and produced cut nails.
This trade card offering lessons on "Nails and Proverbial Philosophy", was created about 100 years later in 1890 by the Enoch Morgan's Sons Co. of New York City, and advertised the company's Sapolio brand soap. This item is part of Hagley Library's collection of Carter Litchfield photographs and ephemera on the history of fatty materials (Accession 2007.227)
As an organic chemist, Carter Litchfield (1932-2007) studied and specialized in edible fats. Over the course of his career, Litchfield built an important collection about the history of fats and fatty materials. This collection has not been digitized in its entirety; our Digital Archive offers a curated selection of items and primarily includes paper ephemera such as ration stamps, tax stamps, trade cards, pamphlets, and trade catalogs. There are also items relating to the Prussian chemist, Julius Lewkowitsch (1857-1913), whose collection Litchfield acquired.