Also known as: Rockbourn Mill
Industry type: Textile mill
Location: Adams Street
Active dates: 1790-1799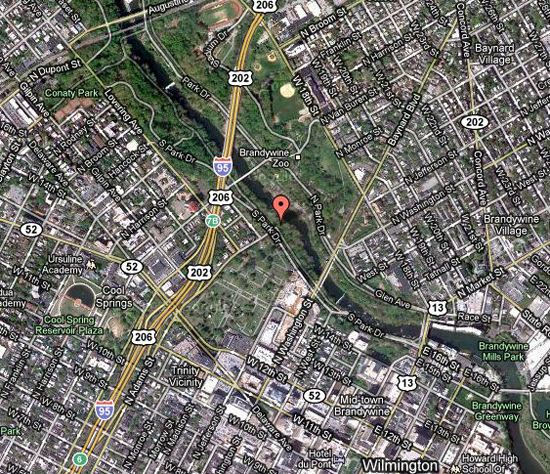 Summary: In 1790, Rowan and business partner William Alfred bought the old Stidham barley mill from the Jordan brothers. Rowan, an Irish immigrant, had gained complete control of the mill by 1798, expanding it and renaming it "Rockbourn." The mill was sold in 1799.
Citations: Federal Writers' Project. Delaware: A Guide to the First State. New York: Viking Press, 1938.
Scharf, John Thomas. History of Delaware 1609-1888, Vol. 2. Philadelphia: L. J. Richards & Co., 1888, 652.​
Online sources / images: Mill Seats on the Brandywine River, map, 1813. Hagley Digital Archives.