Industry type: Textile mill
Location: Adams Street
Active dates: c. 1780-1798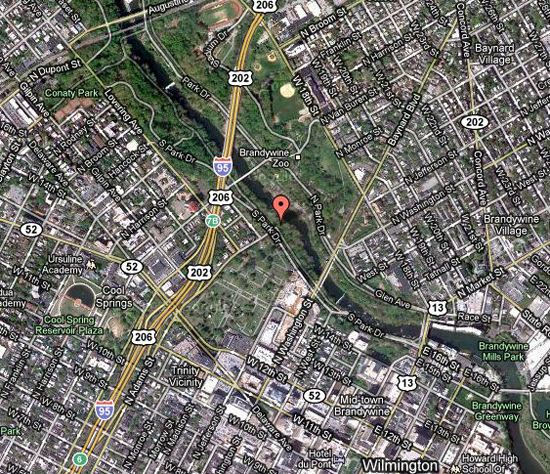 Summary: William Jordan and Thomas Jordan purchased the old Stidham barley mill from John Fleming around 1780, converting it into a printing and dyeing mill for their calico manufacturing firm. In 1790, the Jordans sold the mill to business partners Archibald Hamilton Rowan and William Alfred. They continued leading the operation until 1798, when Archibald Rowan took control of the business and greatly expanded the mill.
Citations: Federal Writers' Project. Delaware: A Guide to the First State. New York: Viking Press, 1938, 294.
Scharf, John Thomas. History of Delaware 1609-1888, Vol. 2. Philadelphia: L. J. Richards & Co., 1888.