Owner: Augustus Jessup, Bloomfield Haines Moore
Industry type: Paper mill
Location: Rockland on the East bank of the Brandywine
Active dates: 1843-1934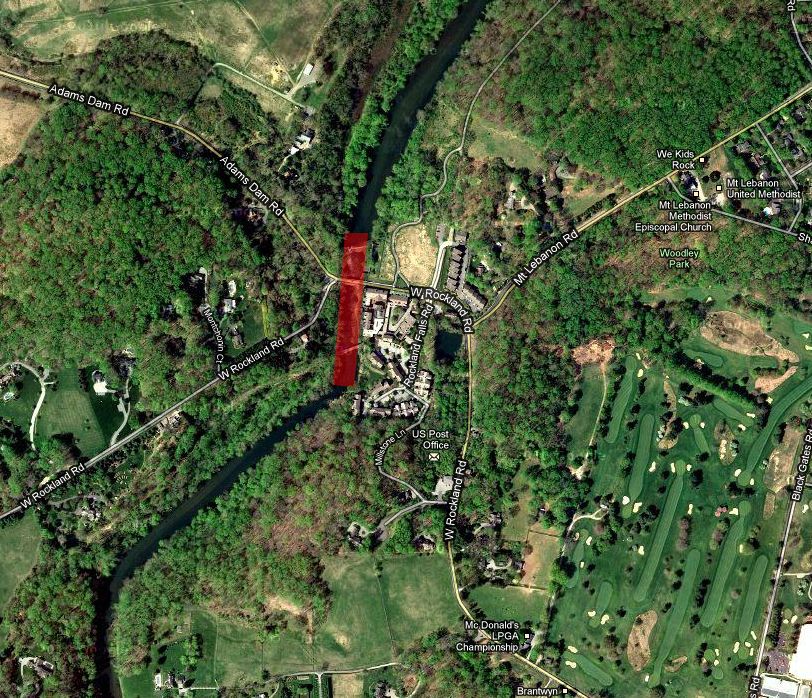 Summary: In 1843, Augustus Jessup and Bloomfield Moore founded what would go on to become a highly successful paper-manufacturing operation on the former site of Isaac Jones's snuff mill on the lower Brandywine.
By 1854, the company had expanded into the former site of William Young's Rockland, purchasing the improved property from Cyrus Hillborn after his textile manufacturing operation went bankrupt. The newer buildings on the site were used for paper-making, while Samuel Kirk's old cotton factory was converted into a stable.In 1877, a fire in one of the mill buildings led to a $250,000 loss for Jessup & Moore. Undeterred, the company built additional mills on both of their properties and also added a sizeable warehouse near the confluence of the Brandywine and Christina Rivers. Using machinery built by Wilmington firms Pusey, Jones & Co. and J. Morton Poole, Jessup & Moore manufactured high-quality book and magazine paper until 1933.
The firm was bought out by Delaware Paper Mills in 1934 and several different paper-manufacturing businesses operated on the two main sites until the mid-to-late twentieth century. The Diamond Ice and Coal Company took over Jessup & Moore's warehouse site on the lower Brandywine around 1940.
Citations: Scharf, John Thomas. History of Delaware 1609-1888, Vol. 2. Philadelphia: L. J. Richards & Co., 1888.
Zebley, Frank R. Along the Brandywine. Wilmington: William Cann, Inc., 1940.
Online primary sources / images: Fire insurance map, Hexamer General Survey, Vol. 2, 1866. Free Library of Philadelphia.
Pomeroy and Beers, Atlas of the State of Delaware, 1868, Hagley Digital Archives.
Shinn, Earl. "A Sketch of Wilmington and its Industries." Harkness Magazine, May 1888, 54-58. Hagley Digital Archives.