Execunet
In 1974, MCI began offering Execunet. Execunet was a private-line offering that allowed business customers in one city to share dedicated outward Foreign Exchange (FX) lines to access other metropolitan areas in the MCI network. Customers could access the service by dialing an authorization code on a touch-tone phone.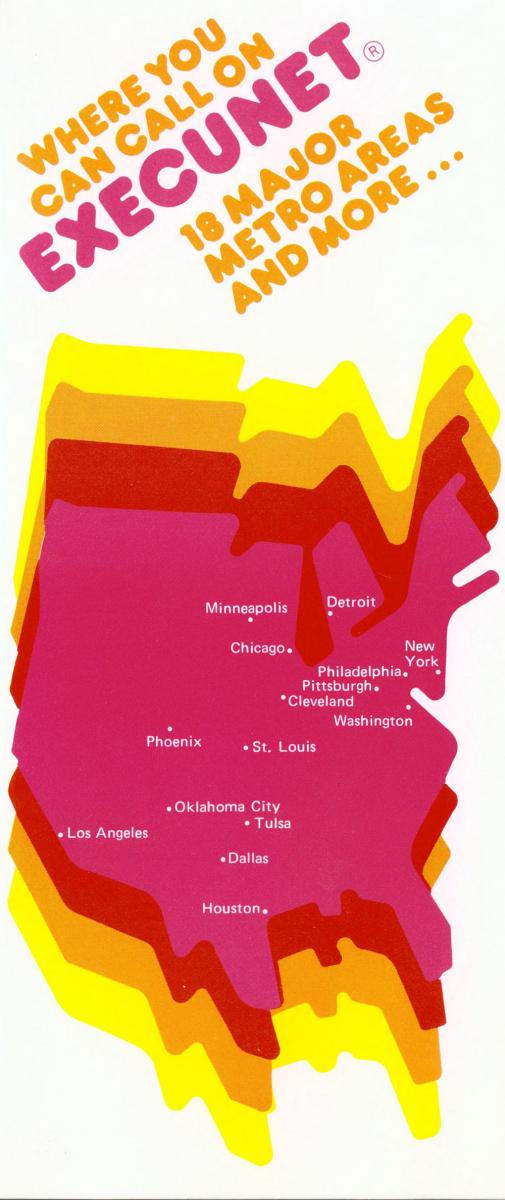 Bert Roberts, Jr. (1942- ) was the driving force behind MCI offering Execunet. Roberts came to MCI in 1972 from Leasco Response Incorporated where he was the Director of Systems and Operations. He immediately joined the management team and, after two years, was named Senior Vice President of an MCI subsidiary, MCI Services Corp.
William McGowan was initially skeptical that the Execunet service would prove profitable, but, true to his philosophy of allowing employees to take chances, he allowed Roberts to proceed with a test marketing program in Washington, D.C.
In 1975, MCI added Dallas and Houston markets. Texas sales exceeded everyone's expectations and proved that Execunet could be a major money maker for MCI. That year MCI installed the "Dallas One" switch and connected Dallas to fifteen other cities on the MCI network. "Dallas One" was MCI's first computer switch and became a cornerstone of the MCI switching network.
Just four months into Execunet sales in Texas, AT&T filed a complaint with the FCC alleging that Execunet was a long-distance message telephone service (MTS), a service that MCI was not authorized to offer. AT&T's complaint touched off a three-year legal battle involving the two companies, the FCC, and the United States Court of Appeals. On April 14, 1978, the United States Court of Appeals Court directed the FCC to instruct AT&T that they had to provide interconnections.
Execunet was MCI's first success. It turned the company from a perpetually struggling business to a major force in the telecommunications business. Between 1968 and 1974 MCI's total revenue from communications sources was $728,000. In 1975, with the growth of Execunet, MCI's revenue jumped to $7 million. By 1979, MCI's revenue skyrocketed to $95 million.
Steady revenue was not the only legacy of Execunet. MCI earned the nickname "mostly court involvement" during the U.S. Court of Appeals process. The company became very adept at legal strategizing, a skill which would pay off in the long run.
MCI marketing and sales expanded dramatically with Execunet. The Texas sales force was responsible for the popularity of the service in that state, and the company learned how to creatively market new services to businesses unfamiliar with phone service options.
4K Plus
Introduced in 1973, 4K Plus offered customers customized communications networks capable of handling voice and data transmissions. MCI created something similar to an intranet for each customer.
One of the first 4K Plus customers was a credit bureau that needed to send credit data between its Chicago and St. Louis branches. MCI connected both branches to its network and carried voice and data between the two. Computers were used to track the origination, destination, length and amount of data and voice communications of each customer.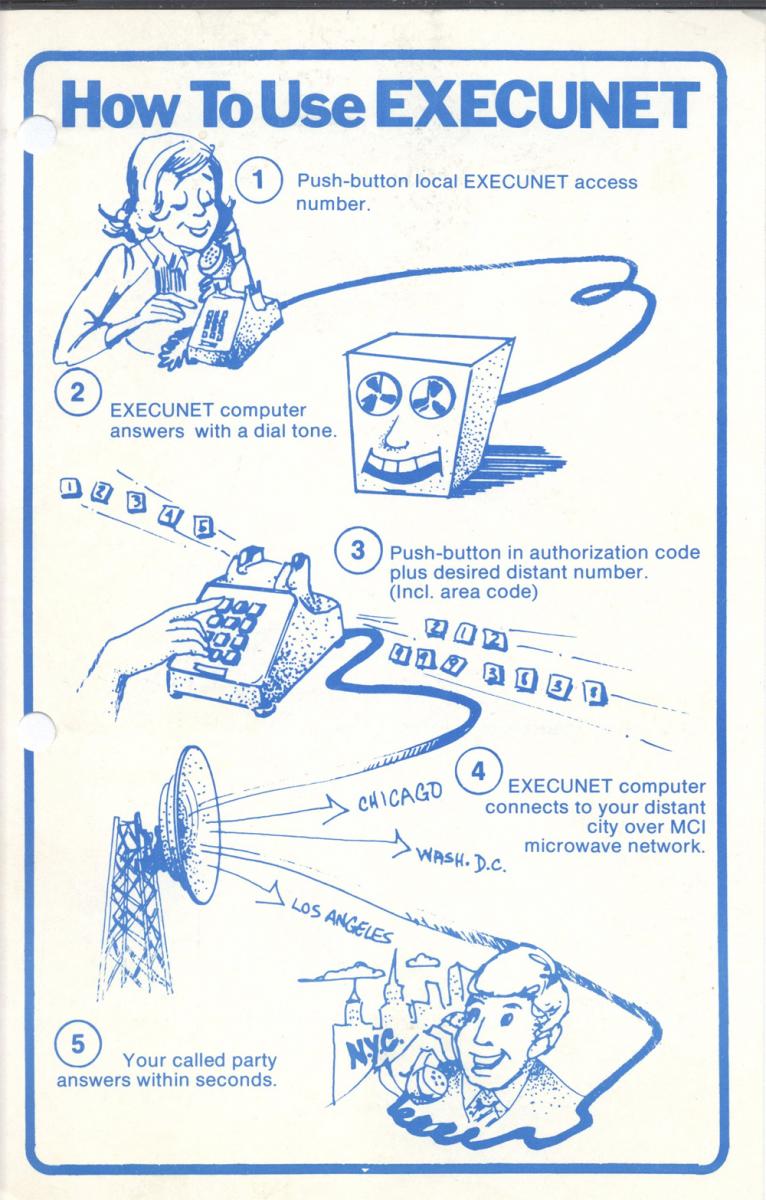 Related Primary Sources
Execunet Chronology, June 1979
MCI Execunet Sales Training Manual