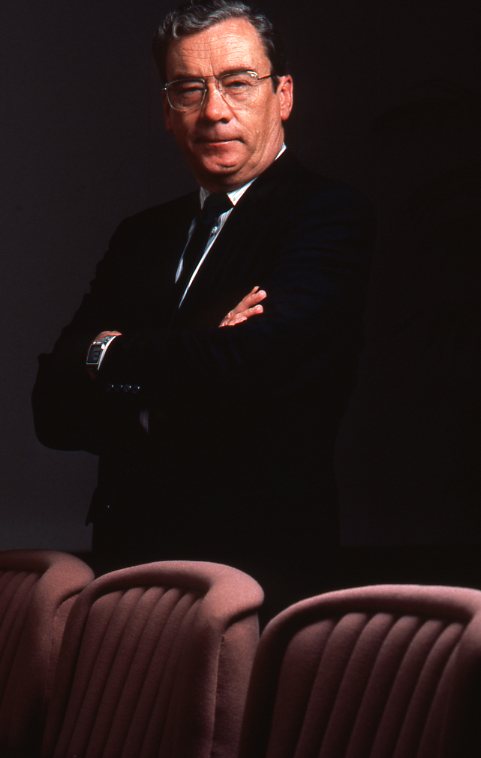 On December 14, 1986, William McGowan's smoking and caffeine habits, along with long work weeks and little exercise, finally caught up with him, and he suffered a heart attack.
For the first time, MCI was without McGowan at the helm. In 1985, Bert Roberts was elected president of MCI, and, although he had relinquished much of the day-to-day managing of the company, McGowan was the visionary who drove MCI and the face the public knew and trusted.
After his heart attack, McGowan's health continued to deteriorate. By April 1987, it became clear that he needed a heart transplant. McGowan was in such poor health that, when he checked into Presbyterian Hospital in Pittsburgh, he was moved to the top of the transplant list. On April 25, 1987, after nearly twelve hours of surgery McGowan had his new heart.
Thereafter, McGowan and his wife, Sue Gin, became very active in supporting heart transplant research and procedures. In early May 1992, they helped dedicate The Bill and Sue McGowan Center for Artificial Heart and Lung Research at the University of Pittsburgh Medical Center.
Sadly, a little more than a month after the dedication, William McGowan suffered a fatal heart attack. On June 6, 1992 the man who beat AT&T and revolutionized telecommunications died at the age of 64.