Revenue
In twenty years, MCI went from zero revenue in 1968 to over $5 billion in 1988. Just four years later, MCI's revenue doubled to $10 million.
Reorganization
In order to keep MCI from establishing an oppressive bureaucracy, William McGowan periodically changed the structure of the company.
In 1974, MCI was organized into three functional areas: Corporate Operations, Corporate Services, and Corporate Policy and Review. In the years between 1974 and 1985, MCI shifted its corporate structure to accommodate new acquisitions, like Western Union International in 1982, but these shifts were minor compared to the reorganization to come.
In 1985, in an attempt to match the territory covered by the seven regional Bell holding companies, MCI reorganized into seven divisions matching the Bell territories: Pacific, Southwest, Northeast, Midwest, Western, and Mid-Atlantic. Each division had full profit-and-loss accountability as well as responsibility for sales, operations, revenue, and service within their territory. To staff these new divisions, McGowan gutted the Washington, D.C. headquarters of MCI, sending his best people out into the field.
Initially this regionalization provided a boost to MCI, but within a year it was clear that MCI was essentially seven companies with varying levels of success. Rather than leave each region to operate independently, MCI centralized customer service, network operations, telemarketing and national accounts along with information management and network and switching operations.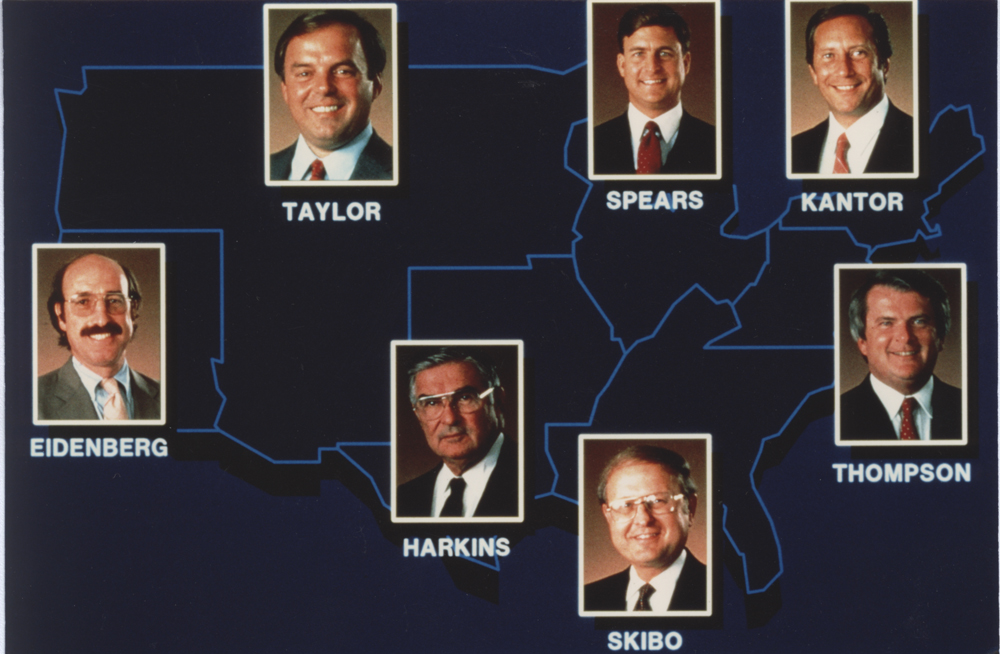 Acquisitions
The MCI partnership with Lockheed to form COMSTAT in 1971 was the first of numerous acquisitions throughout the next twenty years.
To further pursue its goal of becoming a dominant international carrier, MCI acquired RCA Global Communications, Inc. (Globcom) in May 1988 and expanded their customer base into the Far East, including Japan. By the end of the year, MCI offered leased-line, voice, and electronic mail services in 146 countries, positioning it as the only full-service international carrier.
During the 1980s, MCI International restructured monopolistic foreign telecommunications markets into competitive ones, stimulating industry growth and making possible its transformation into a modern integrated global network.
MCI's rapid progress in telecommunications markets was primarily due to its steady interest in emerging technologies. For instance, in the pre-equal access era, MCI sought technological solutions to enable customers to use rotary dialing phones. Many services were designed for touch-tone phones only, and these solutions did not require dialing twenty-two numbers for a long-distance connection.
MCI made an effort to enter into the information age as early as 1983 by introduction of MCI Mail, a new data transmission service, which combined the speed of electronic messages with the flexibility of a land courier service. Being the first major company in the electronic mail market, MCI did not succeed financially with this offering, because the public was not yet ready for communication via computer. MCI had to shrink its electronic mail operations in 1985.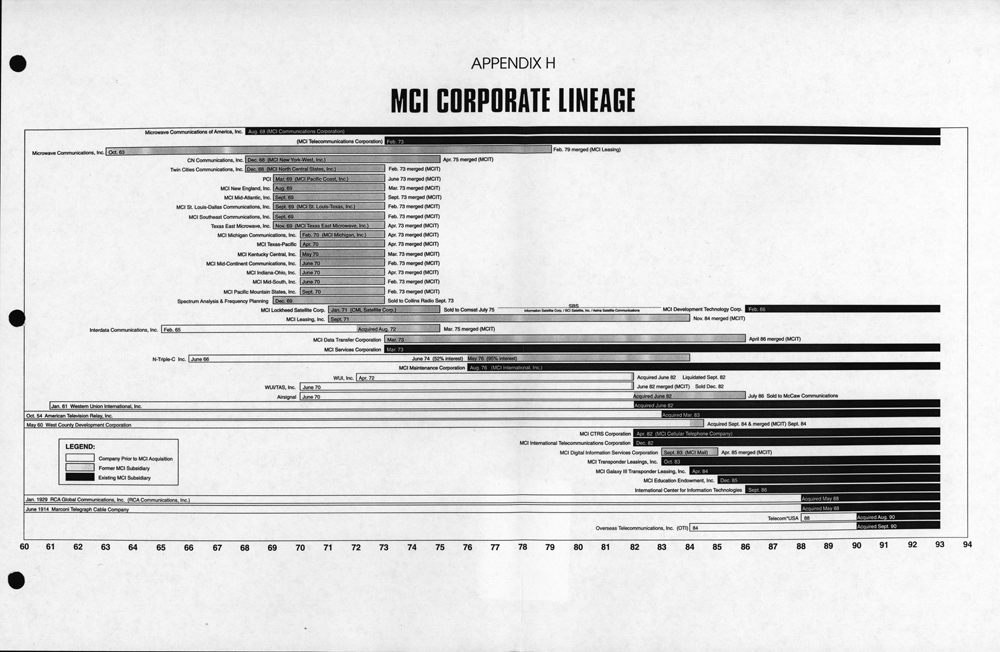 Although not entirely successful, MCI Mail did succeed in positioning the company as a potential industry leader in implementing innovative technologies. In 1988, the MCI Mail got a new life. It was enhanced with the innovative fax service and allowed its users to send facsimile messages from their personal computers. In the 1990s, e-mail became a part of MCI's portfolio of on-line services called NetworkMCI, which also included Internet access, paging and fax services, and video conferencing.
In the early 1980s, MCI's plans to become a major player in a rapidly developing and seemingly promising mobile phone business (paging and cellular phone communications) were also abandoned. Subscribers showed a lack of interest at that time, and changes were made in the regulatory rules.
MCI Airsignal subsidiary was created in 1982 when MCI and Western Union International (WUI) jointly acquired a Xerox Corporation subsidiary in order to operate a mobile phone business. It was sold in 1986 to McCaw Communications Companies, Inc.
Nevertheless, the company's management proved to have a distinct vision of industry's future. MCI returned to the cellular business in 1995 with the purchase of Nationwide Cellular Service, Inc., immediately following AT&T and Sprint PCS in delivering cellular services.
Related Primary Sources
Letter from V. Orville Wright to All MCI Management
Letter from Bert C. Roberts, Jr. to Patrick Fagan concerning organizational changes