---

---
In 2010, Hagley Museum & Library received a gift of nearly 1,300 linear feet of automobile and transportation-related trade catalogs and ephemera from collector Z. Taylor Vinson. The material documents over a century of automotive marketing and advertising from companies around the world.
The Vinson Collection opened for research at Hagley in 2014 and is one of the most comprehensive public collections of automobile advertising literature in the world.
Vinson's collection inspired Hagley to develop the exhibit "Driving Desire: Automobile Advertising and the American Dream" that explores the many strategies employed in marketing automobiles. The exhibit opened at our Visitors Center on October 2, 2015 and closed in October 2016.
As a companion to the Driving Desire exhibition, this digital exhibit concentrates on Vinson's work as a collector and the remarkable collection he dedicated his life to building. For Vinson, the pursuit of elusive sales ephemera—paper cars—was hardly a substitution for collecting "the real thing." Rather, the act of collecting sales literature was a way to embrace in a comprehensive way a technology that has come to define modern life like no other: the automobile.
The digital exhibit is divided into four sections:
The Vinson collection is available for research and can be accessed on-site at the Hagley Library in Wilmington, Delaware. See our researcher services section for more information about using the library.
A selection of items from the Vinson collection are available in our digital archives. A complete inventory of the collection is online.
---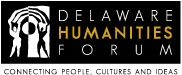 This program is partially funded by a grant from the Delaware Humanities Forum, a state program of the National Endowment for the Humanities.