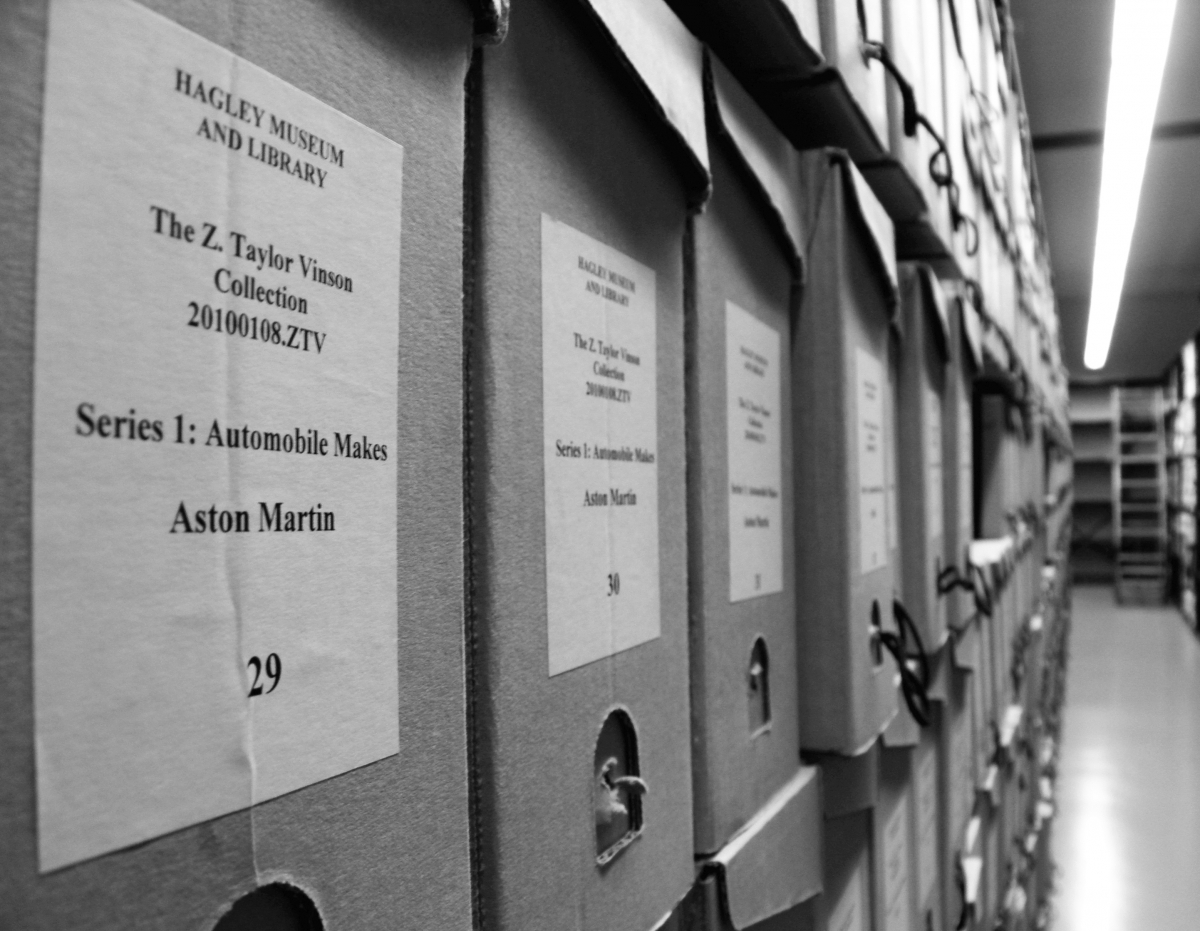 Weighing in at 1300 linear feet and an estimated 100,000 individual items, the Z. Taylor Vinson collection of transportation ephemera is among the largest public research collections on the history of automobiles in the world. Accumulated over his lifetime, Mr. Vinson's meticulously curated collection thoroughly documents the evolution of the car from its earliest forms in the late 19th century into the early 21st century. While primarily focused on American makes, Vinson succeeded in making his collection international in scope by gathering a variety of documents from foreign manufacturers both well known and long forgotten.
The photograph below shows some of the over 1000 boxes that contain the Vinson Collection at our climate controlled facility in Wilmington, Delaware:
The majority of the collection is arranged alphabetically by manufacturer, then by model and year. It contains a wide array of content types but is primarily made up of trade catalogs, advertisements, publications, press releases, photographs, and other ephemera produced by carmakers to entice potential customers. The image below shows a box and the contents of a folder with material produced by the legendary British manufacturer Aston-Martin: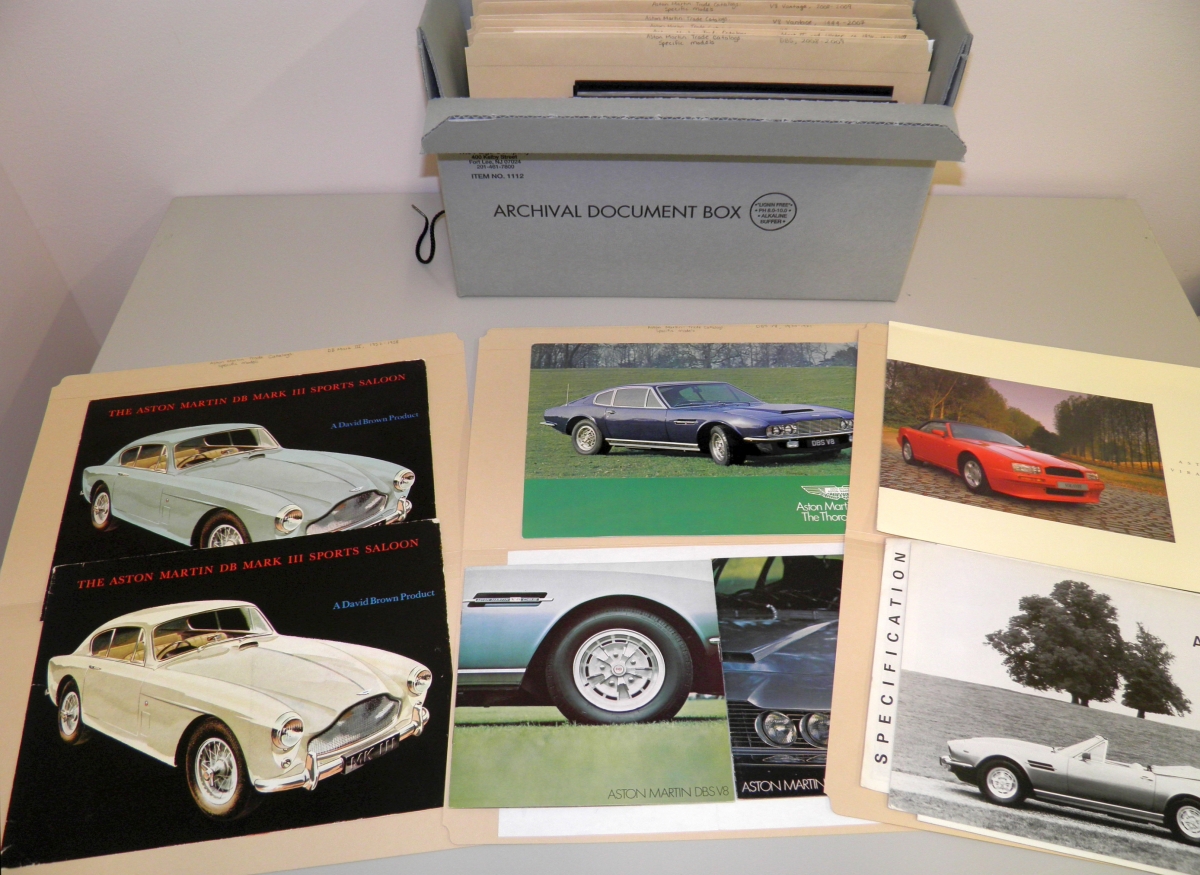 While most of the content is related to automobiles, the collections documents other types of transportation including materials related to airplanes, ships, spacecraft, and trains.  For a detailed look at the collection, please see the finding aid here. Hagley also offers a digititzed sampling of items that can be viewed online in our digital archives.
---
The Vinson is collection is open for research Monday through Friday from 8:30 to 4:30 and the second Saturday of every month from 9:00 to 4:30.  If you have any questions about the collection or conducting research at the Hagley Library in Delaware, please contact us via email at askhagley@hagley.org or call 302-658-2400 ext 227.