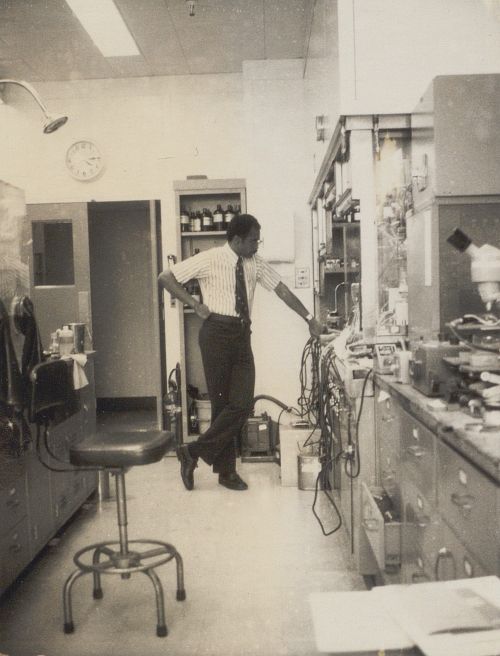 In 1966, Dr. Wesley Memeger earned his Ph.D. in organic chemistry from Adelphi University in Garden City, New York. A year earlier, he'd started his professional career with DuPont.
After meeting with representatives of DuPont Company at an American Chemical Society employment clearinghouse in 1964, Memeger visited the company headquarters in Wilmington, Delaware, where he was attracted not only by the challenges presented in the field of polymer chemistry but also by the respectful attitudes of the chemists he met. Before he left that day, he received an offer to join the Pioneering Research Laboratory at the DuPont Experimental Station. 
In the following clip, listen to Memeger describe his initial impressions of DuPont, which overrode the warning of an Adelphi colleague who'd told him he hadn't seen any other Black chemists at DuPont during a previous visit. 
Memeger also describes how he generally felt welcome among his polymer chemistry colleagues, but associate, Dr. J. Richard (Dick) Cooper in the Elastomer Chemicals Department, did not share his experience, in spite of Cooper's skillset and contributions: 
The banner image includes a detail from Toward Disharmony II, a painting by Wesley Memeger Jr. Images in this digital exhibit (unless otherwise noted) are from the private collection of Wesley Memeger Jr.