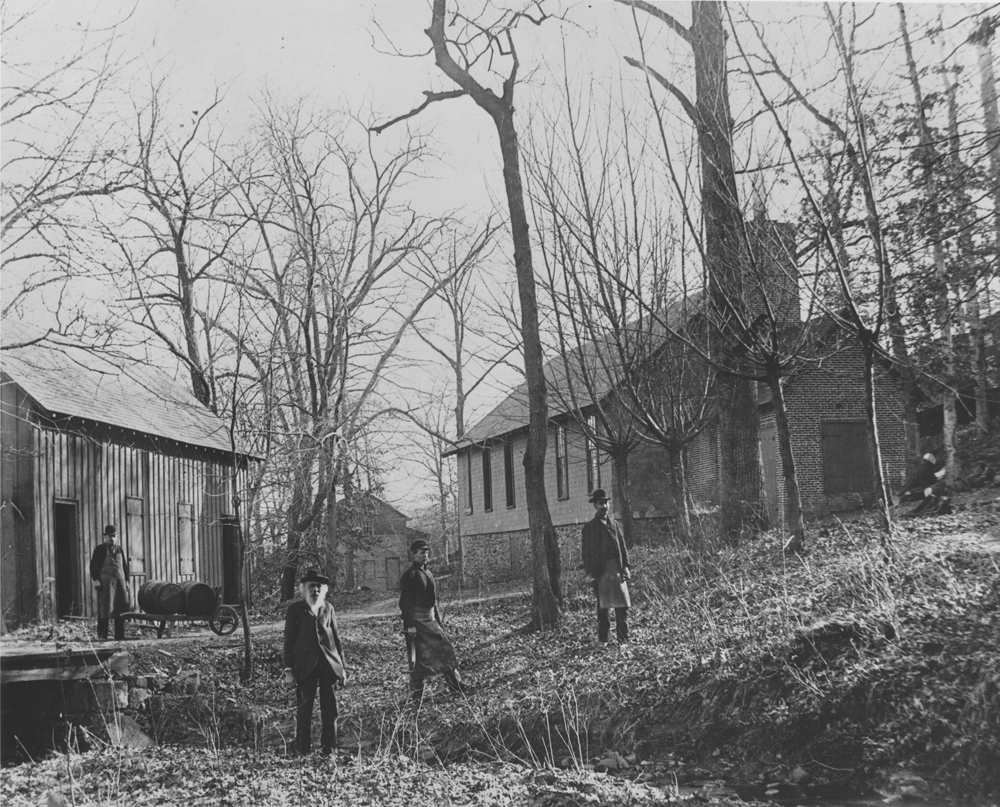 Gilbert Mathewson, Jr. (pictured, left) was born in September 1822 in one of the workers' communities near the DuPont powder works. His father was a powderman who began working for the company in the 1820s. Gilbert Jr. became a DuPont employee in 1836, at fourteen years of age. By 1850, Gilbert Jr. was an established cooper who made barrels and kegs in the company keg factory.
Gilbert Mathewson, Jr. and his wife Elizabeth (b. 1828 in Ireland) lived in the Henry Clay community near the DuPont powder works. The Mathewsons had seven children and the family lived in or near the Henry Clay community for the rest of their lives.
During the Civil War, Gilbert Mathewson, Jr. worked for DuPont as a powderman. He supplemented his income by varnishing kegs and from the work of one of his daughters (either Rebecca or Mary) and his son George. Gilbert Jr., along with numerous DuPont employees, contributed to a fund for the relief of soldier's families in 1862. Gilbert Jr. neither joined any of the Brandywine militia companies nor served in the military during the war.
Image: Gilbert Mathewson, Jr. (on left) outside Main Cooper Shop (Hagley Digital Archives)